In the section "Attachments" you can add files and documents, which you want to provide your customer when transmitting your invoice via SupplyOn.
In the section "Attachments" click on the button "Select"
You can add more than one attachement. The maximum size of all attachments should not exceed10 MB.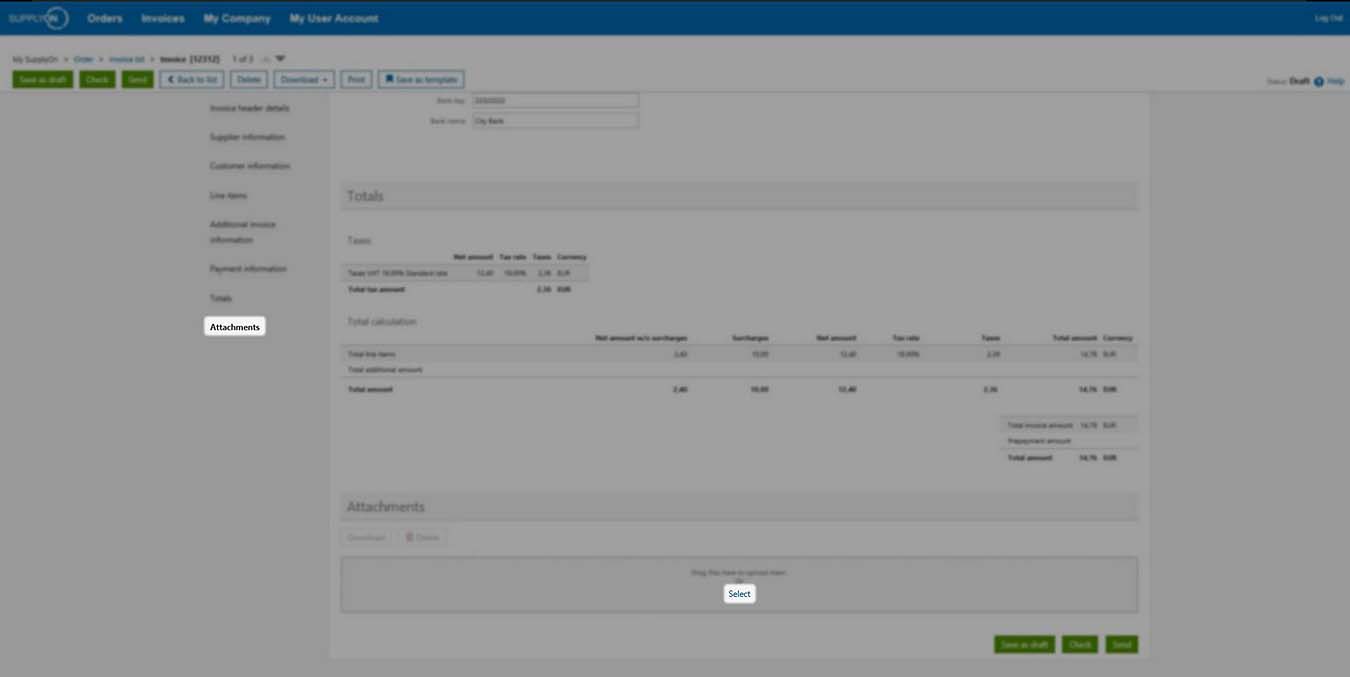 You can use the following file formats for your attachments: BMP, CSV, DOC, DOCX, GIF, JPG, JPEG, PDF, PNG, PPT, PPTX, RTF, TIF, TIFF, TXT, XLS, XLSX, XML, ZIP.
Hint: It is possible that your customer cannot process certain file formats. We suggest to clarify with your customer first which file formats you should use.