The SupplyOn user administration provides functions and processes for managing SupplyOn users at your company. Here you can create user accounts and define authorizations. You can also precisely regulate access by users to individual SupplyOn services.
In this article you will find a step by step guide for the user role assignment.
Via the menu bar, open 'Administration' -> 'User Management'.
Go to the "Quick and easy" section and click on 'Assign roles'.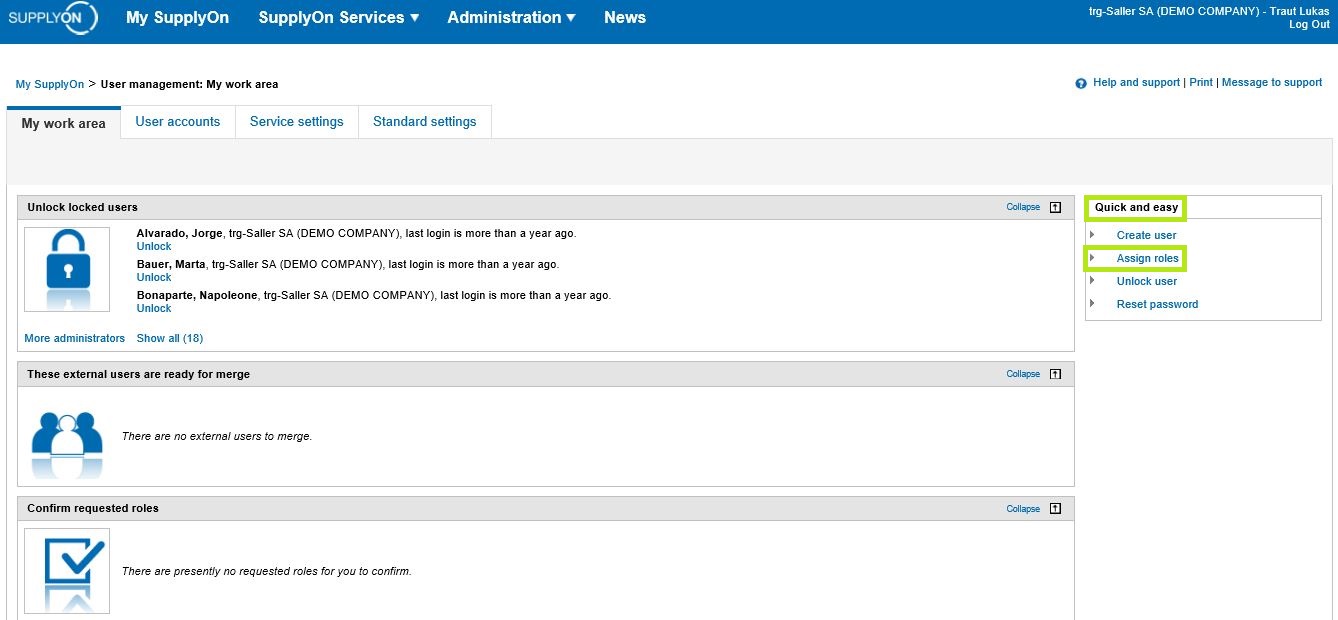 Select the user you wish to edit and continue by clicking on "Next step".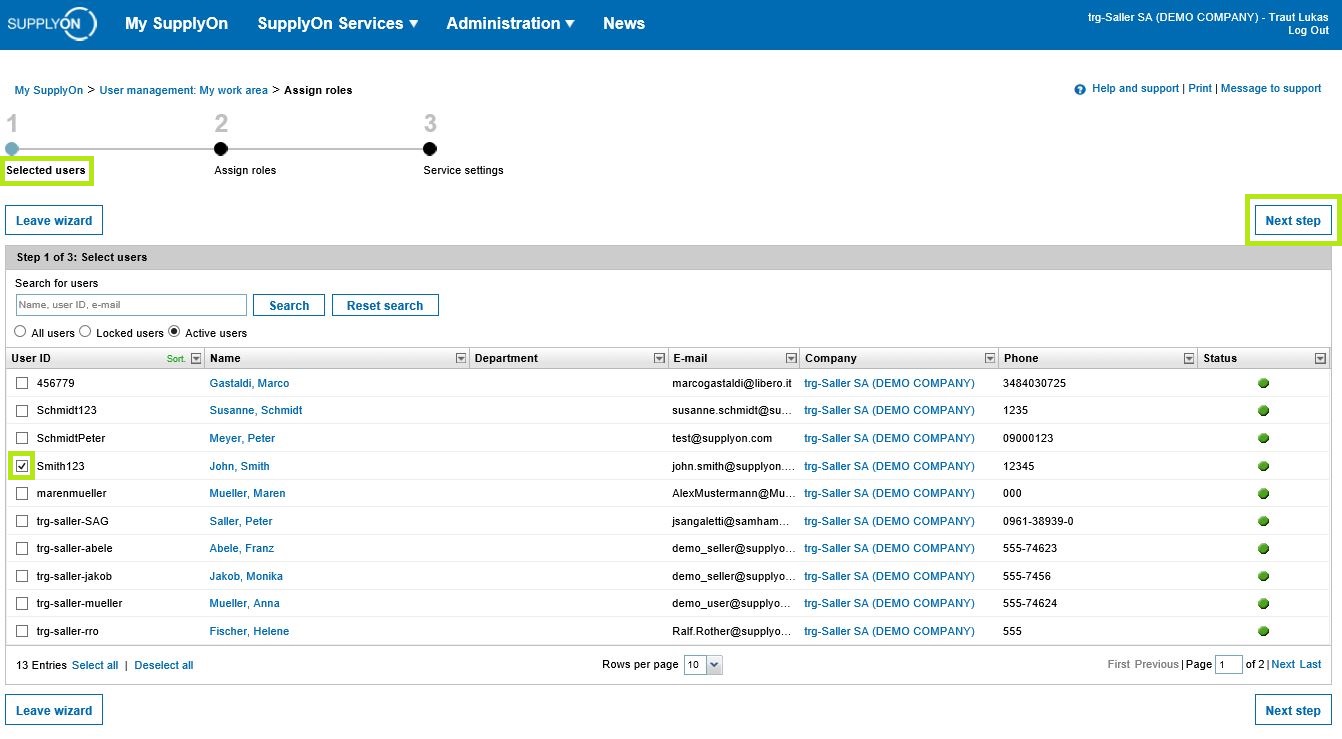 The roles are divided into different groups, depending on the process. To view and select the user roles you have two options:
Via 'Expand' you can open each group separately.
Via 'Expand all' you can open all groups at once.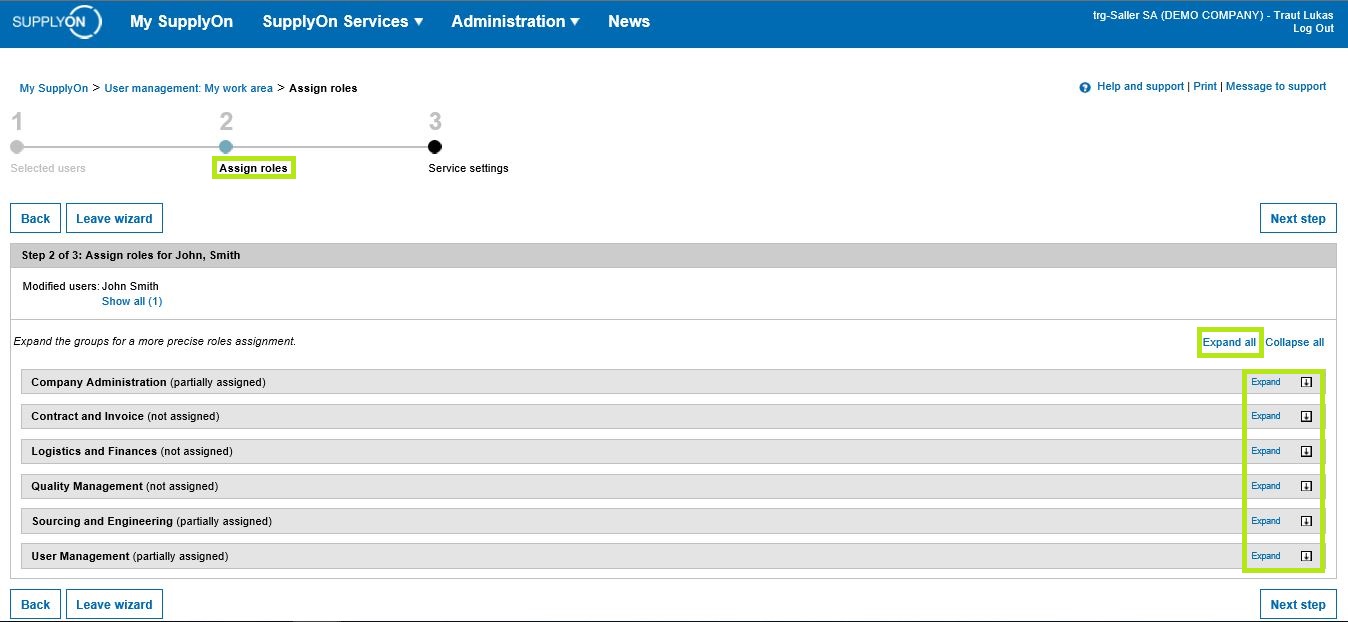 Now tick all the boxes of the roles which should be assigned to the user account.
Continue by clicking "Next step".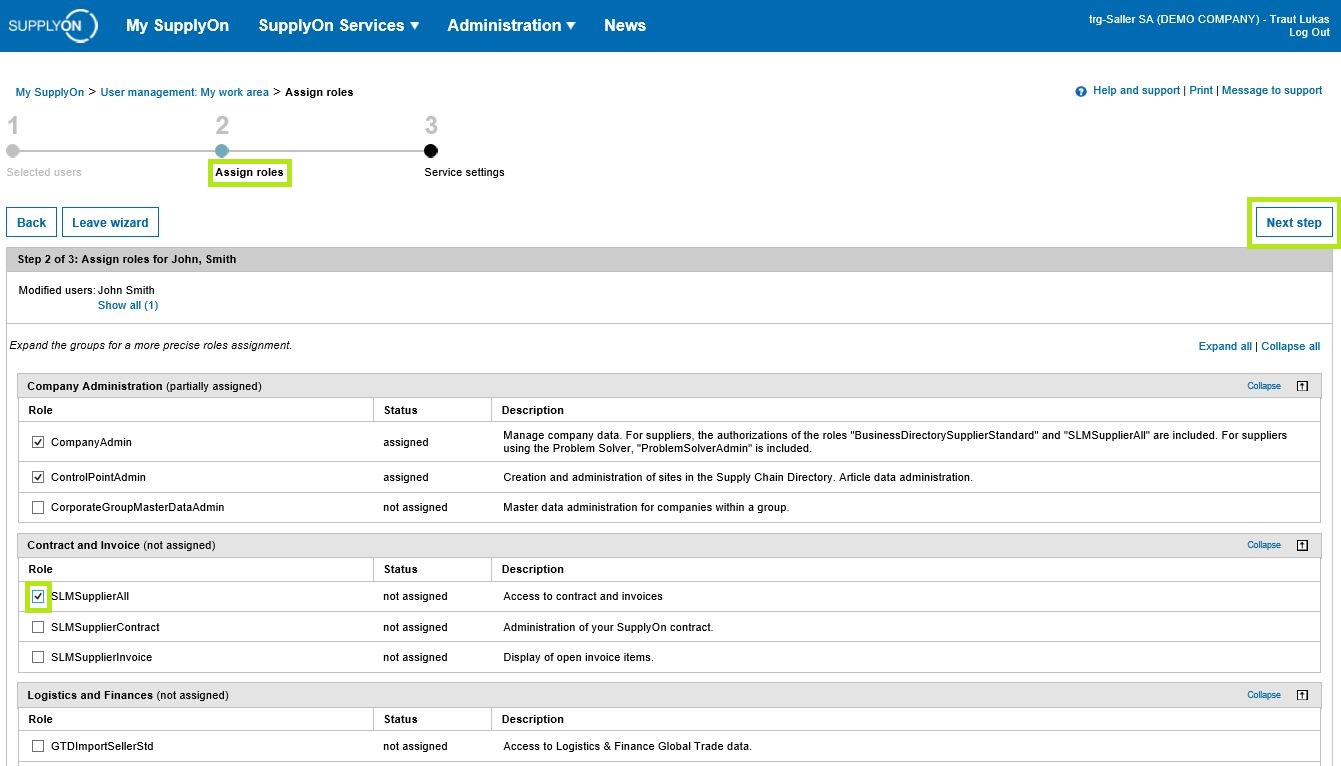 In this step you can perform the Customer Responsible set up.
If you have assigned the user roles for one of the following services, the initial Customer Responsible assignment is done automatically. 
Sourcing
Document Management
Performance Monitor
Problem Solver
For the service Project Management, this setting (Key Account assignment) has to be made within the service itself by a user with the role  'ProjectManagementSellerAdmin'.
What can you accomplish with this setting?
In case your company is registered for the above mentioned services in connection with more than one customer, you can define if a user should have write or read access for all processes or only processes from certain customers.
Finish the process by clicking on 'Save and leave'.