Customer complaint
In this tab you see the customer's data. In addition to the basic details regarding the customer, site or contacts, you will also find information on the complaint here. In the section "Contact person", the contacts on the customer's side are listed. You will also see additional email recipients selected by the customer.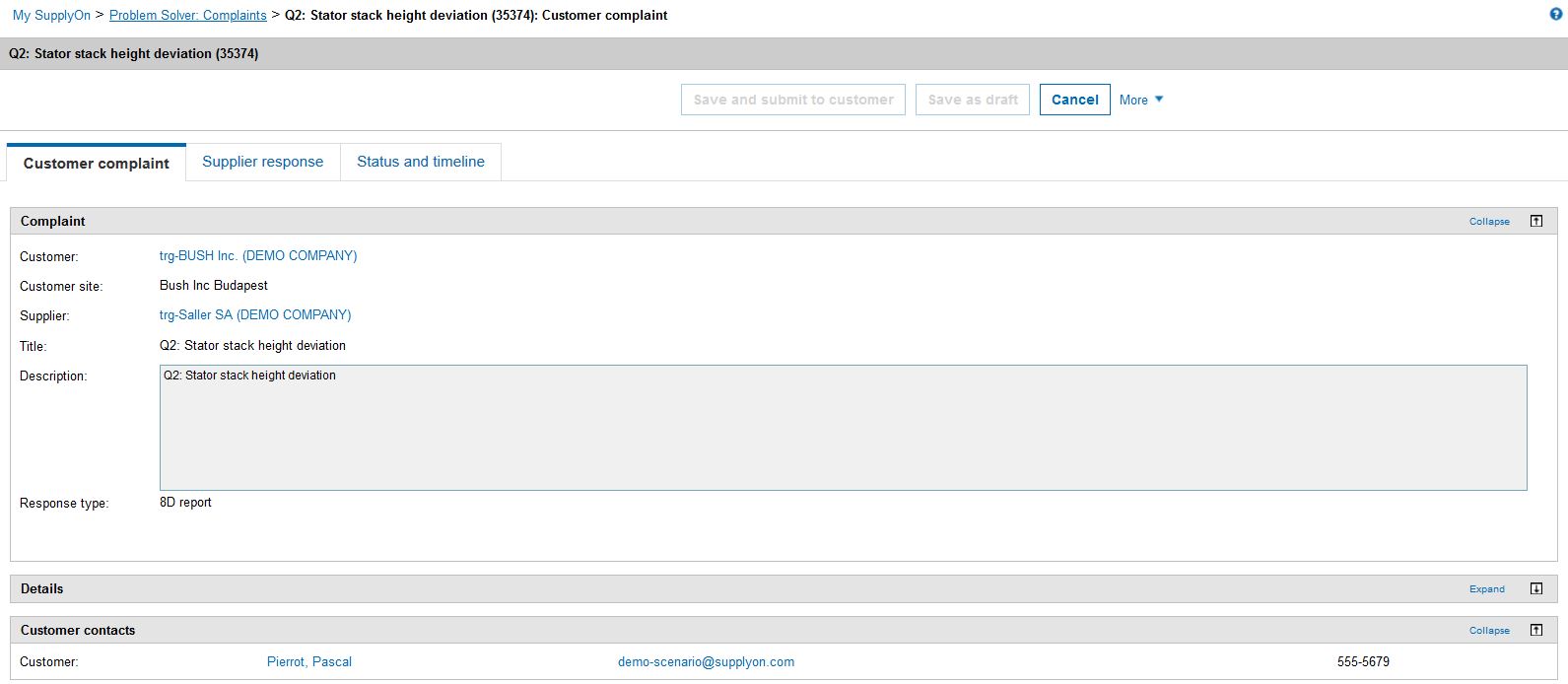 Supplier response
In the "Supplier Response" tab, you edit the 8D report or the short confirmation if your customer has not requested an 8D report. You use this tab to enter all information required for processing the complaint.
Basic data
In this section, the supplier can enter administrative information for this process. In the "Attachments" section, additional files and images relevant for the 8D report can be uploaded. Please note that customers may only allow certain file formats. You can also add attachments to individual elements of the 8D report (e.g. actions).
 
D1 Team
Via "Add team member" the 8D team responsible for this complaint is assembled, which ideally is cross-divisional. The team should be cross-functional. Team members are the team leader, quality assurance staff and other colleagues responsible for remedying, analysing and avoiding the problem.

To delete a team member, click on the downward arrow next to their name and select "Remove from team" (note: it is not possible to remove team members who are already assigned to an action). It is mandatory to define a team leader in order to send a response to the customer.

The "Authorization" column is used to assign read or write authorizations to a team member. If you yourself only have read authorization for a complaint, you cannot make any changes. In this case, please contact a team member with write authorization or the Customer Responsible deposited for the customer in question to have your access options adjusted.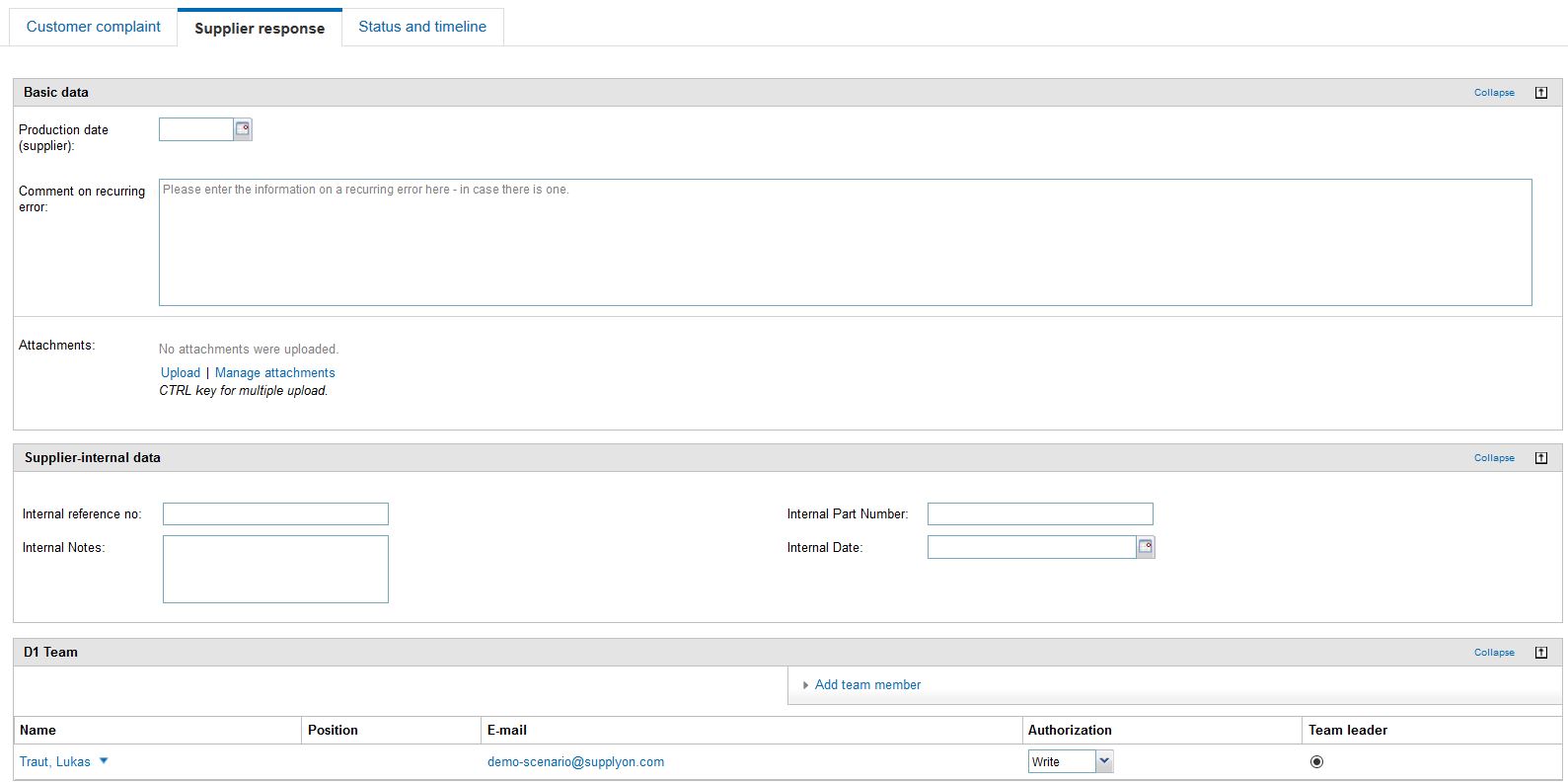 Status and timeline
This tab contains an overview of the chronological sequence and the status of a complaint.
History
The sidebar on the right shows the history of the complaint. Every published change is automatically saved as a new entry, so that you can retrospectively check the handling of a complaint. If you click on a link, the complaint opens as a PDF document.

Further functions ("More")

Generate PDF: Here you can generate a PDF file from the current complaint/supplier response (8D report). Select which information the PDF file is to contain via the pop-up window, then click on the "Download PDF file" button to save the file on your computer.