Each user can set up individually if and how often he is being informed via e-mail about incoming messages related to Supply Chain Collaboration.
Open Supply Chain Collaboration via the "SupplyOnServices" menu item.
In the Supply Chain Collaboration start page (dashboard) you will find the "Settings & master data" option in the menu on the left-hand side.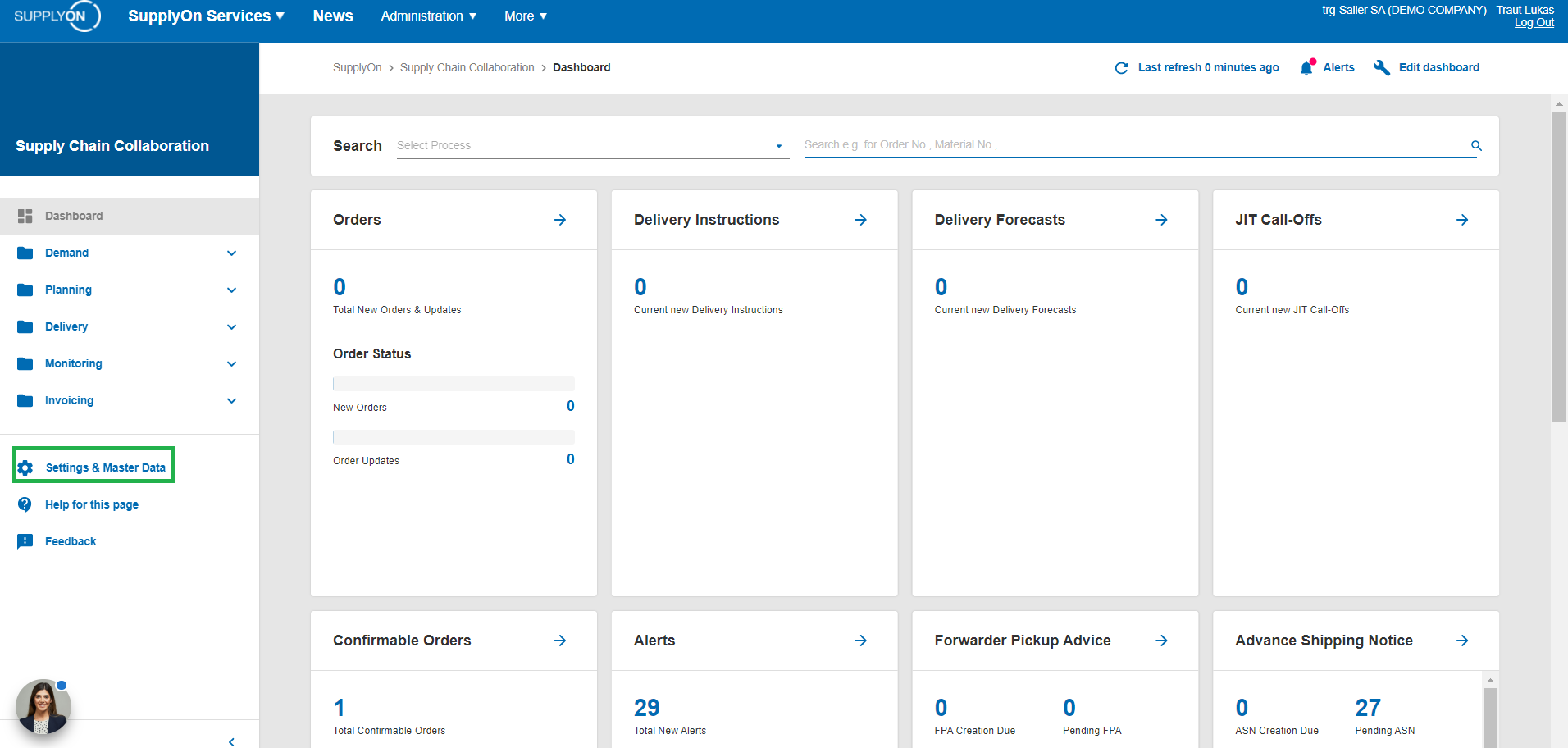 Then click "Open" within the "Email notifications" section.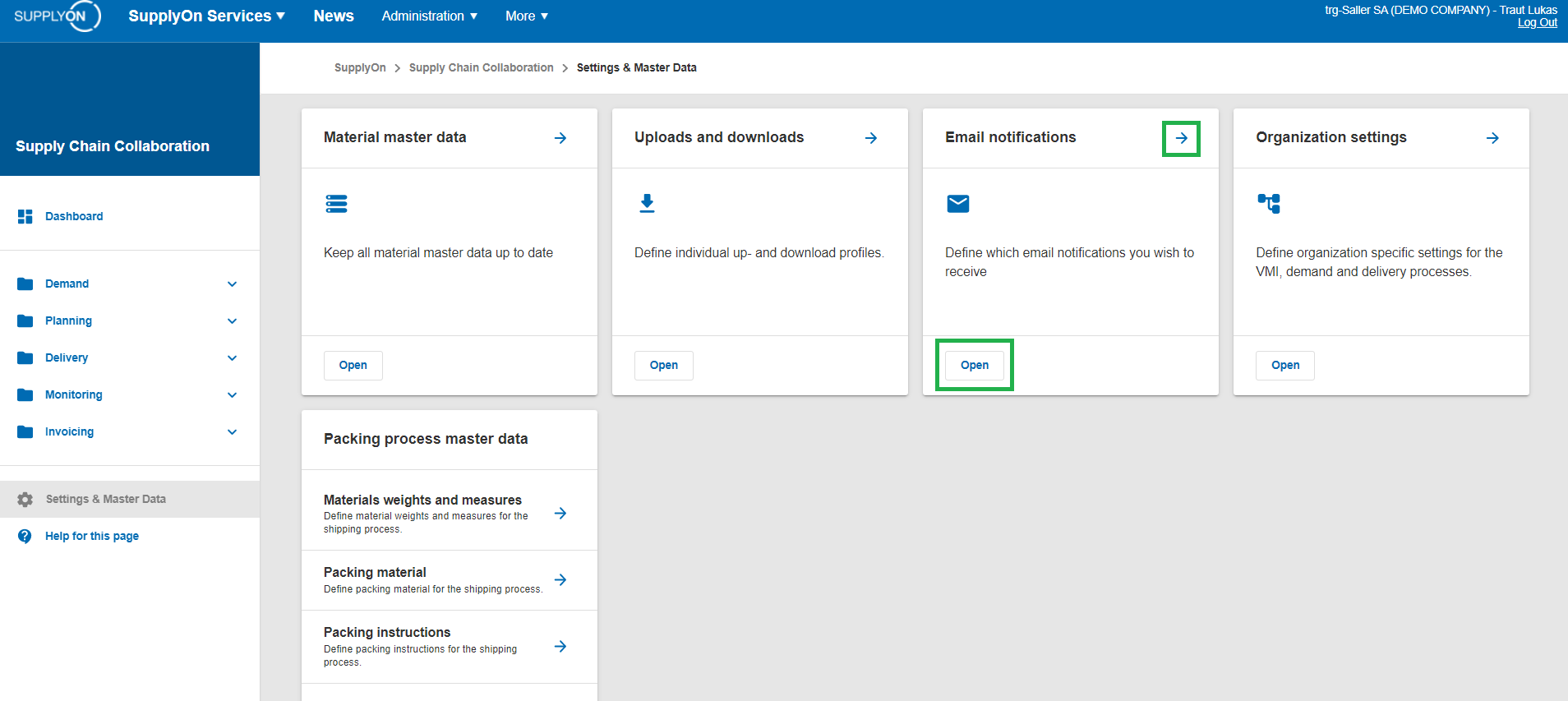 Your email notifications are organized in profiles. Each profile is represented by a card. A profile contains the following information:
Types of events (e.g. new order received)
Frequency of the notification
Filters
You can switch each profile on or off. No notifications are sent for a profile that is turned off.
You can access the detailed view of a profile via the "Edit" button (pencil icon).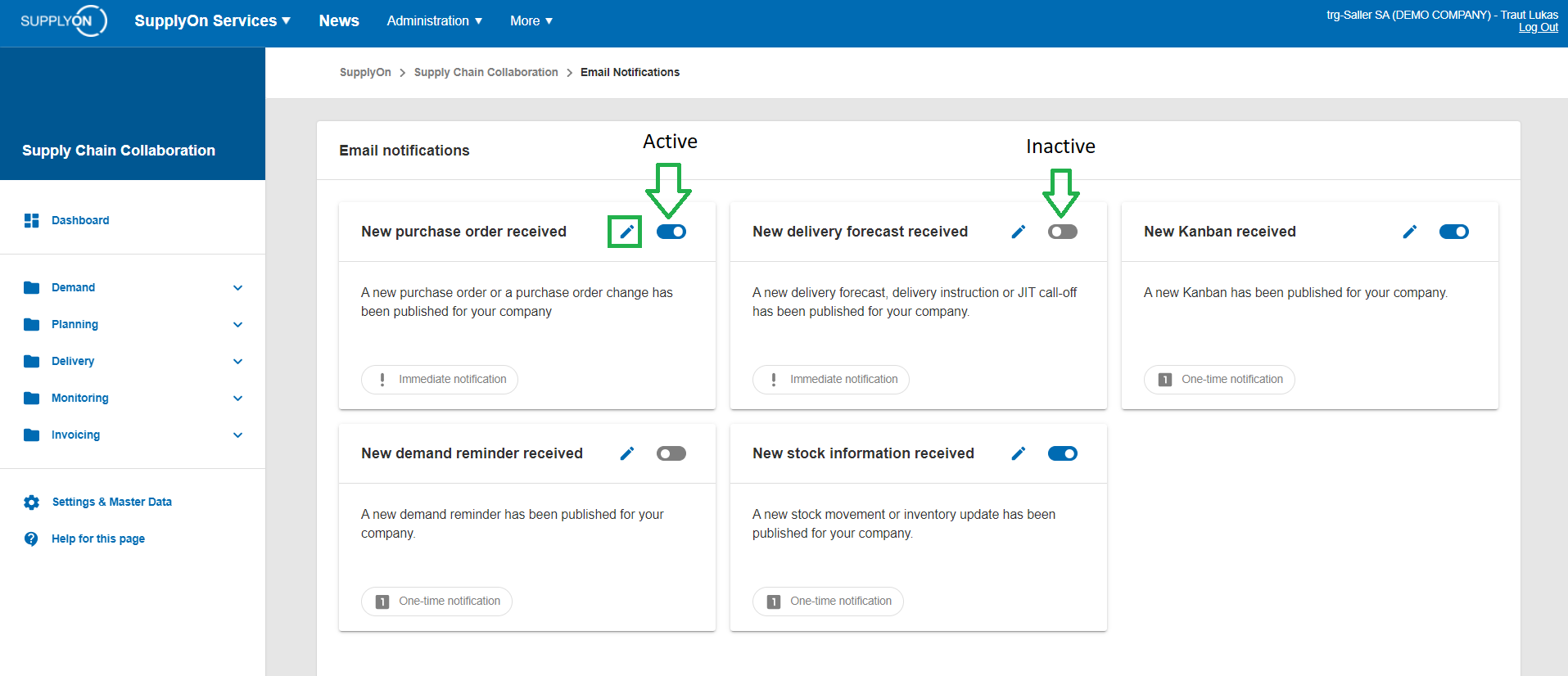 Frequency
Instant notification: Whenever an event occurs that is covered in the profile, you will receive an email notification.
One-time notification: For the first event after your last login to SupplyOn SCM, you will receive an email notification. For all subsequent ones, no more notifications are sent for this profile until you log in to SupplyOn again.
Filter
In the filter you can further limit the events for which you receive email notifications. For example, if you are assigned to several sites, you can limit the notifications to a selection of them. You will then only be notified about events that affect the selected sites, e.g. new purchase orders for this sites.