How can I decline an order?
A Purchase Order can only be declined, if your customer allows this. Your customer will send this information within the Purchase Order.
If your customer allows to decline, you will find the button 'decline' under the 'actions'.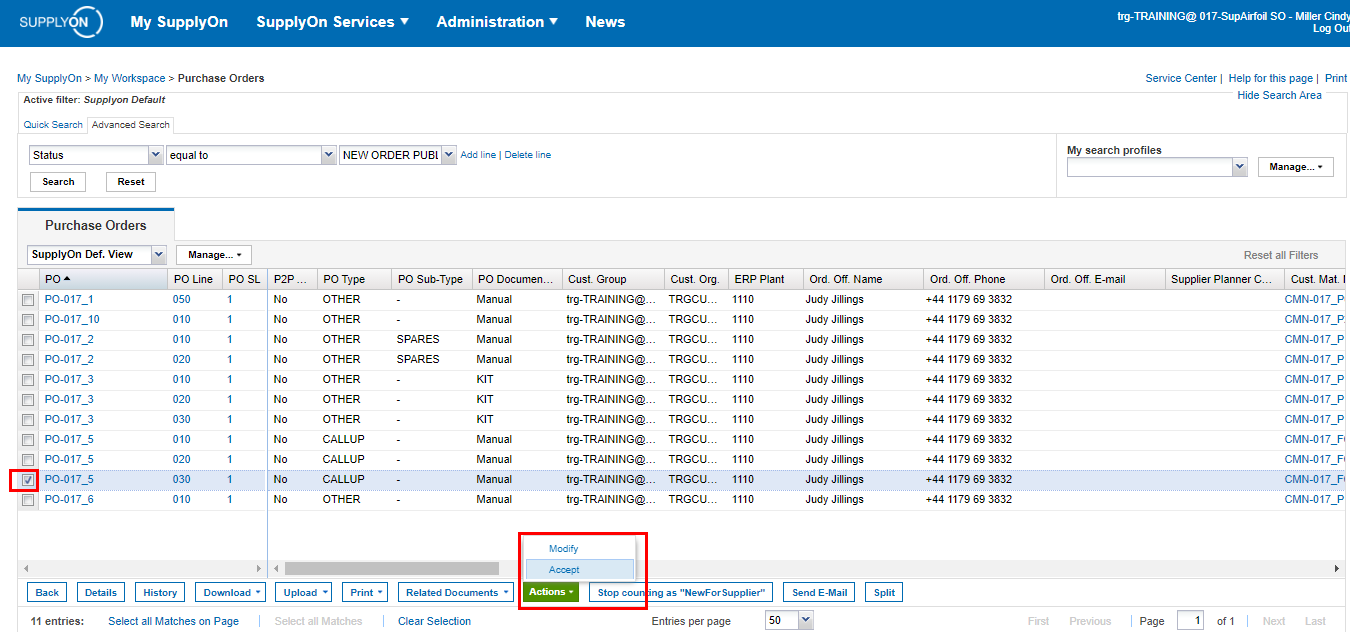 If this button is not available, your customer does not allow to decline the PO.
In this case please contact your customer directly. The customer can possibly send a cancellation request for this PO or submit an update with the quantity of '0'.
But this needs to be clarified in direct communication with your customer.