In this article, you will find out how you can access the demand history for delivery instructions which were received via Supply Chain Collaboration.
Open the section "Demand" within the menu on the left hand side and then select the entry "Delivery Instructions".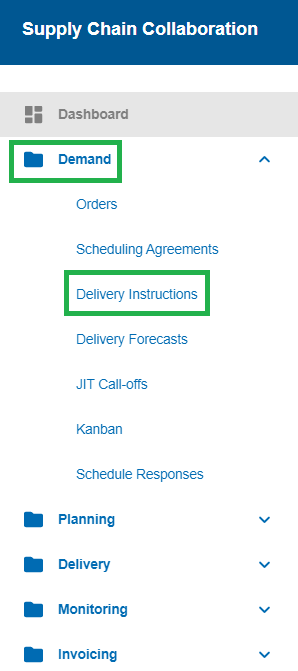 Tick the box in front of the delivery intruction for which you would like to access the demand history and then click on "Demand History" in the menu on the bottom. 

Now you can select the desired date of transmission as well as the demand date. You can also select if the time buckets for the demands are displayed on a daily, weekly or monthly basis.