What can be the reason that the price is not visible in a purchase order?
A buyer user does not see the price for some POs: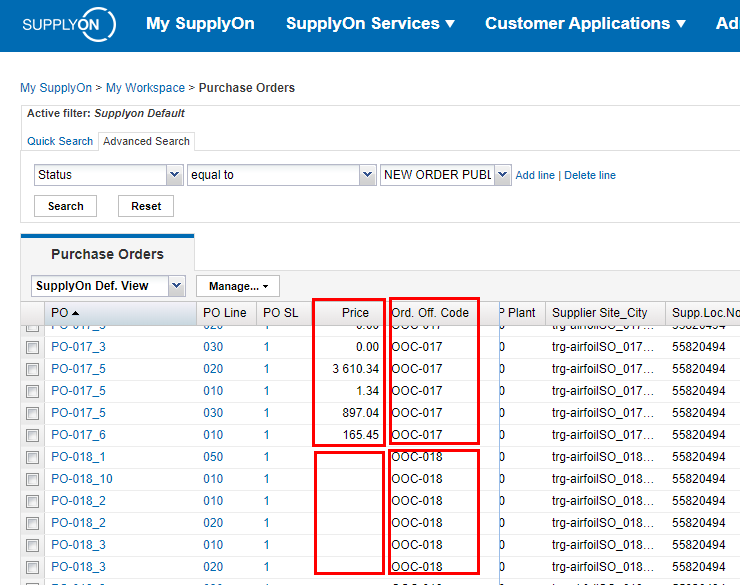 This may be due to the fact that the user does not have the correct OOC assigned to the user account.
Background: The price of a PO is only displayed to buyer users, who have the OOC of the respective PO assigned to the user account.
The Customer Support can verify this in the tab 'Service Settings' of the respective user account.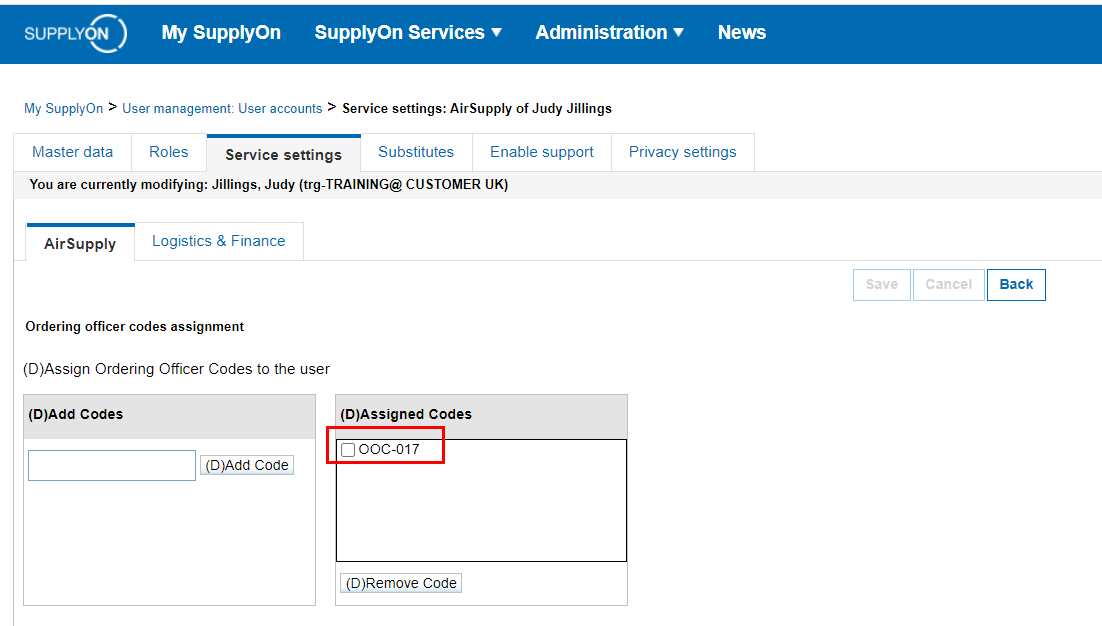 If the OOCs assigned to the user account do not match the PO in question, you need to contact your administrator. In case of Airbus users the Customer Support SupplyOn can reroute the ticket to the Airbus Servicedesk.