With the scheduled report delivery via email, you can have your customized reports sent to you conveniently at a fixed time interval.
Analogous to the export function, the following formats are available:
- PDF
- PowerPoint (.pptx)
- Image file (.png)
Set up report scheduler
You can create new time controls under the menu item Settings / Email Notifications. In addition, you get an overview of all existing schedules and can edit, delete or temporarily deactivate them.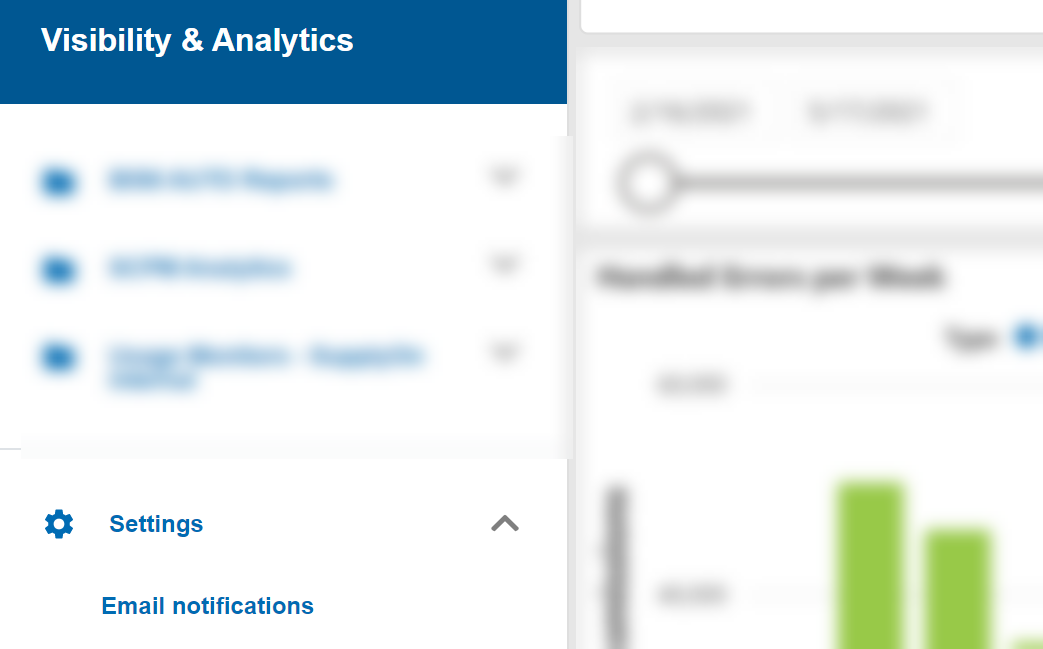 Click on the "Create Notification" tile to create a new report schedule.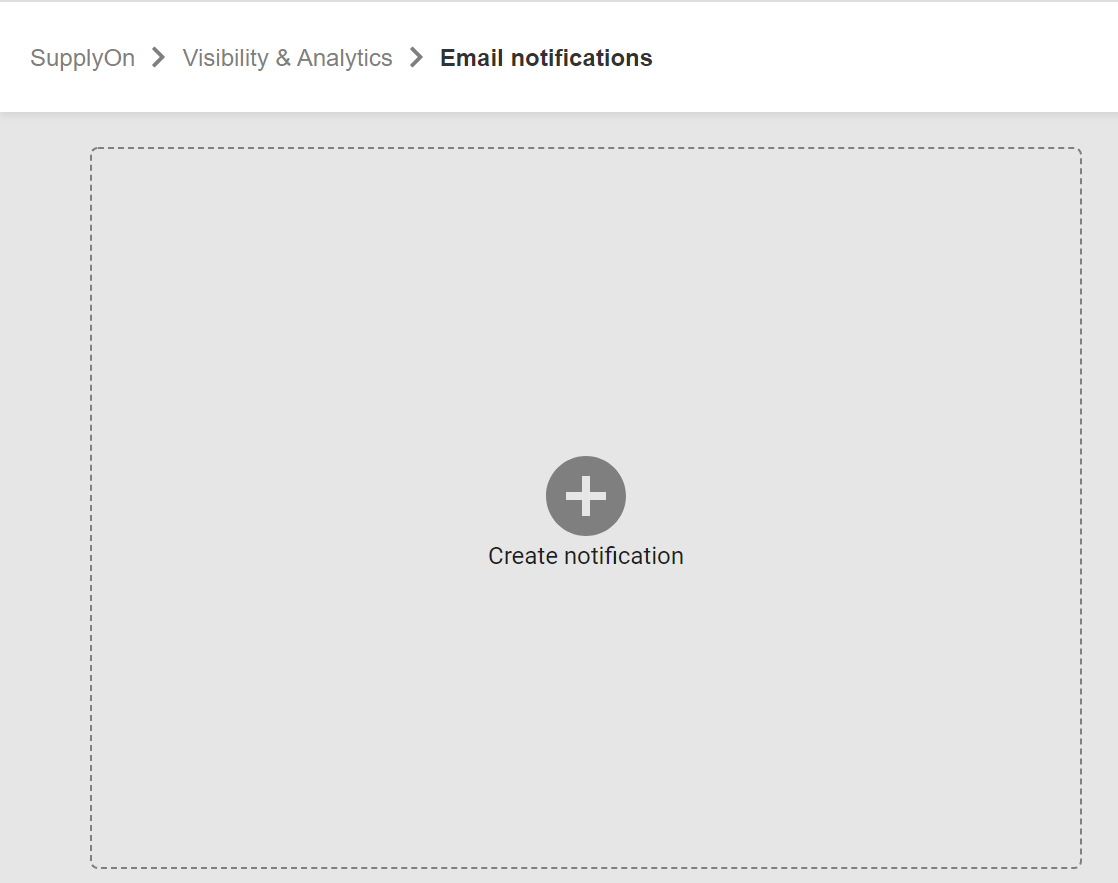 Fill in the form according to your requirements:
- the report to be delivered
- selection of the report page
- selection of a bookmark to be applied (filter settings)
- selection of the file format
- one-time delivery (with one-time delivery, the time control is saved but deactivated after the first delivery)
- definition of time interval and time of day
- definition of recipients, subject and mail text
- definition of the name of the time control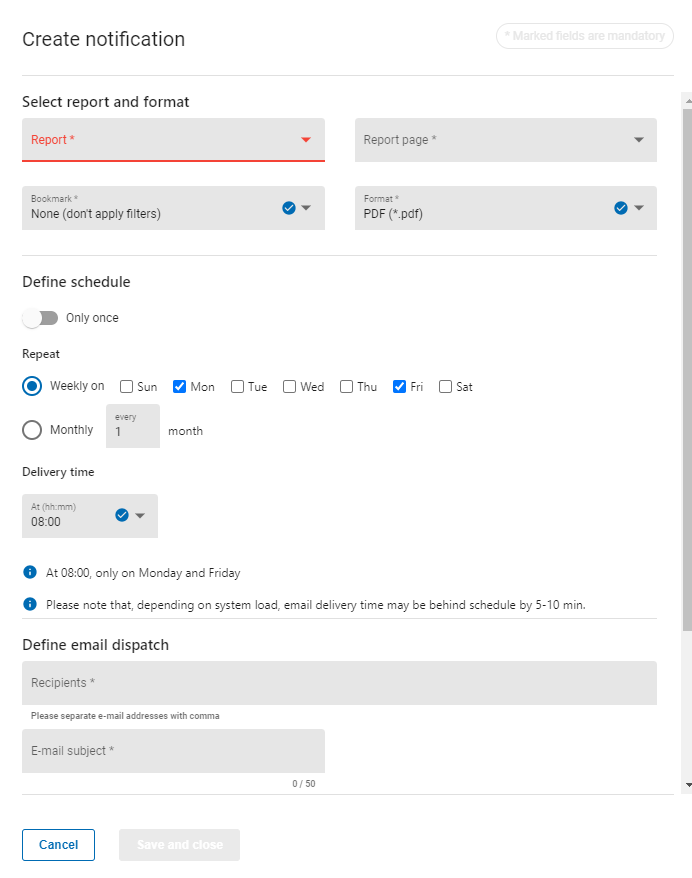 Manage report scheduler
On the overview page you can see the time controls you have created and you can edit or delete them.
The blue switch in the upper right corner of the tile can be used to activate / deactivate the scheduler.