By default, the current supplier rating is displayed in the Performance Monitor overview. In this article, you will learn how to access previous months' performance data.
Please follow these steps in order to change the rating period:
1. Navigate to "SupplyOn Services" – "Performance Monitor" and select a customer.
2. Go to the tab "Operational Evaluation".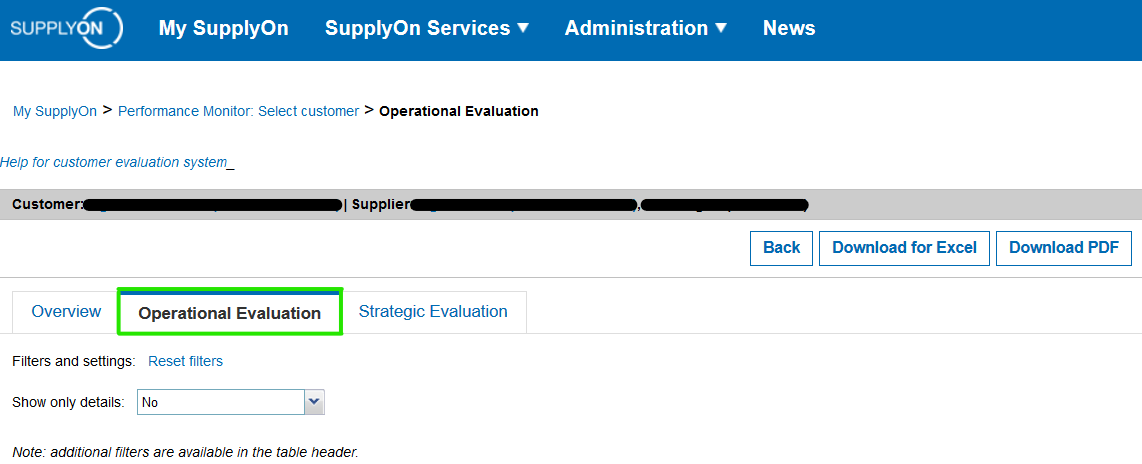 3. Click on the arrow next to the column header "Period".

4. Hover your mouse over "Filter" and select the month for which you wish to view the supplier rating.
Note: Supplier ratings are available for up to 12 months.