In this article, you will find out how you can confirm an order which was received via SupplyOn.
You can check if an order has been confirmed by looking at the columns "Confirmed" and "Response Status" in the overview. In order to access and confirm an order, click into the line of the order.

In this example, the order includes two line items. Both of them have to be confirmed. The line item which you are currently working on is marked in blue. By clicking on "Next Line Item" you can switch between the included line items. The different options of confirmation can be found on the bottom of the page under the section "Supplier Response".

Here you can find the different options of order confirmation. It is also possible to confirm multipte line items at once by clicking on "Set all to". After you have selected your choice of order confirmation, click on "Save & Send" in order to submit your confirmation to the system.

In case of a confirmation with changes, there is also the possibility to split the delivery.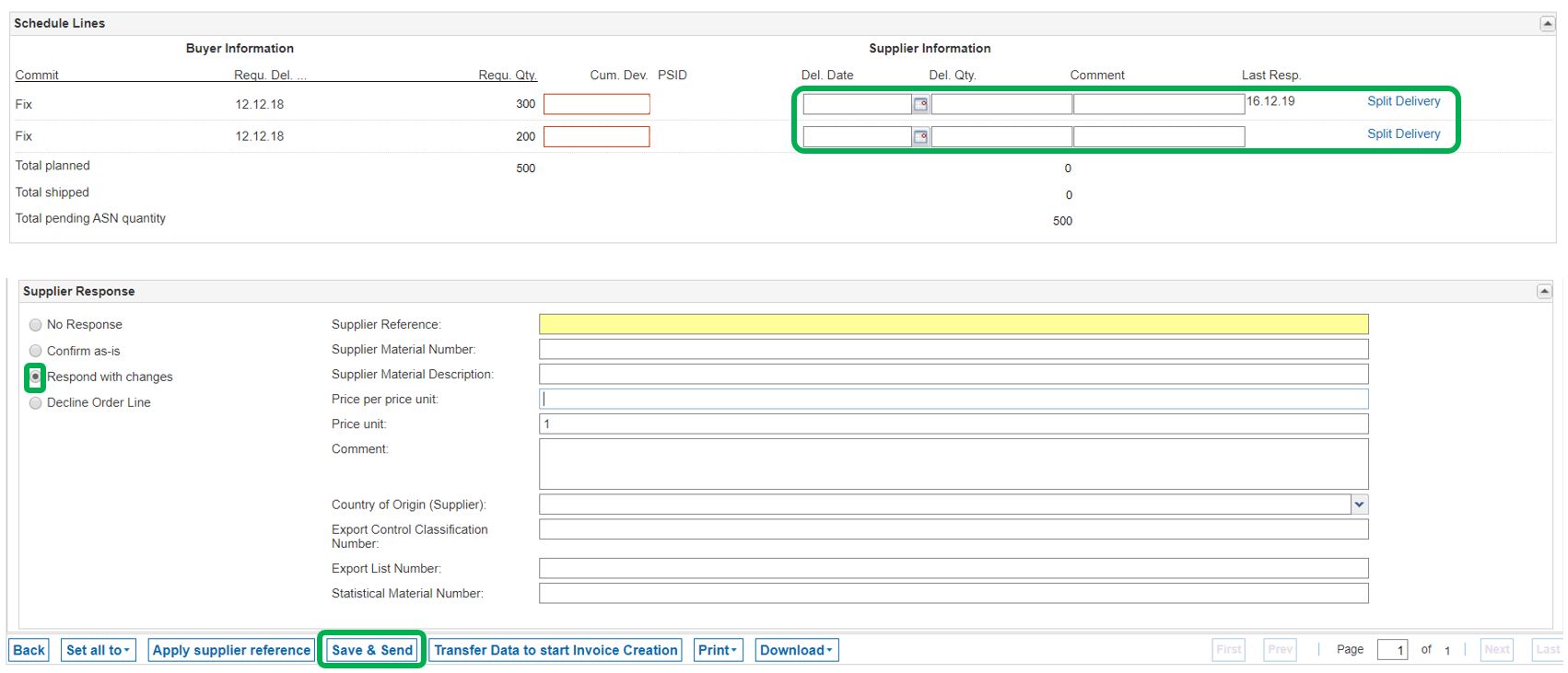 After the order has been confirmed correctly, the changes will become visible in the columns "Confirmed" and "Reponse Status".