In this article, you will find out how to change the master data of an existing Control Point.
Prerequisites:
A control point can only be edited by users that have the role "ControlPointAdmin" assigned.
Roles can be assigned by the SupplyOn user-administrators.
In this article you find an instruction on how to find out who your user-administrator is and this article provides instructions on how to assign user roles.
Next, click on the house shaped symbol in the column "CPs" next to the subordinate entry (small cube symbol in column 'Type').

Click on the Control Point name that you want to change.

Click on "Change Details".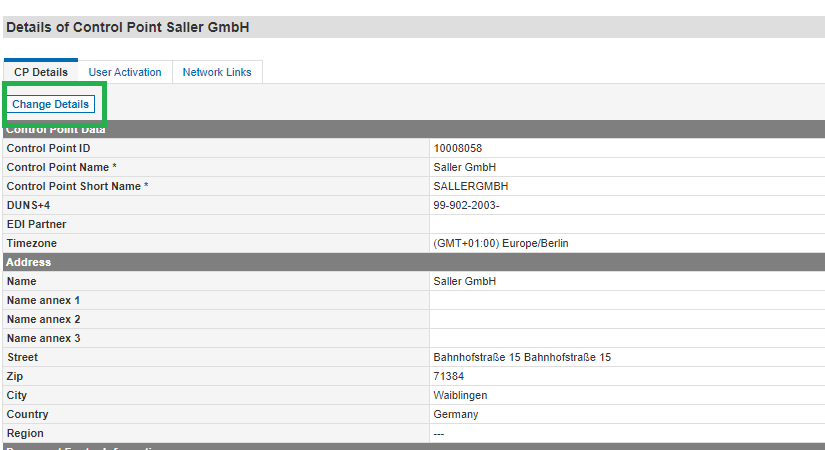 Change the required data and click on "save" to update your entries.