One of the ways you can upload ASNs is in XML format. Instructions on how to download a template from SupplyOn can be found below.
Log on to www.supplyon.com with your login credentials.
Attention: for the upcoming steps the roles WebEDISellerAdmin or WebEDISellerASN are required. If you do not have either of these roles, please contact your administrator.
Navigate to "SupplyOn Services" - "Supply Chain Collaboration" and select the menu item "ASN".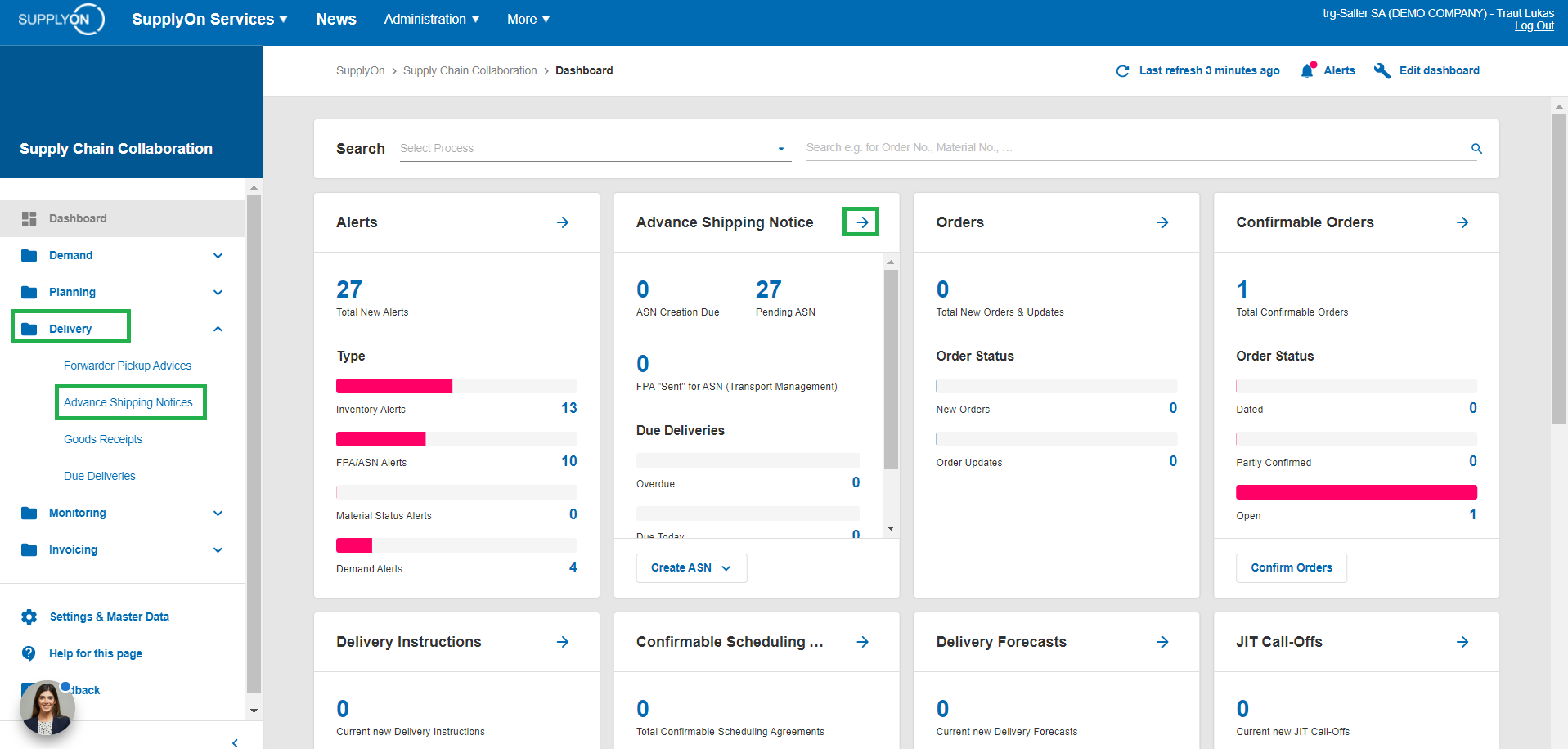 Click on "Download", then on "Template XML File". A ZIP-compressed folder called "templateDownload" will now be downloaded onto your computer, in which your XML template can be found.