With the SupplyOn Visibility & Analytics mobile app it is also possible to access your SupplyOn reports on the move. Simply download the app from the "Play Store" onto your Android device.
Use your existing SupplyOn account to log in via the app (access to mobile reports must be assigned to your account beforehand).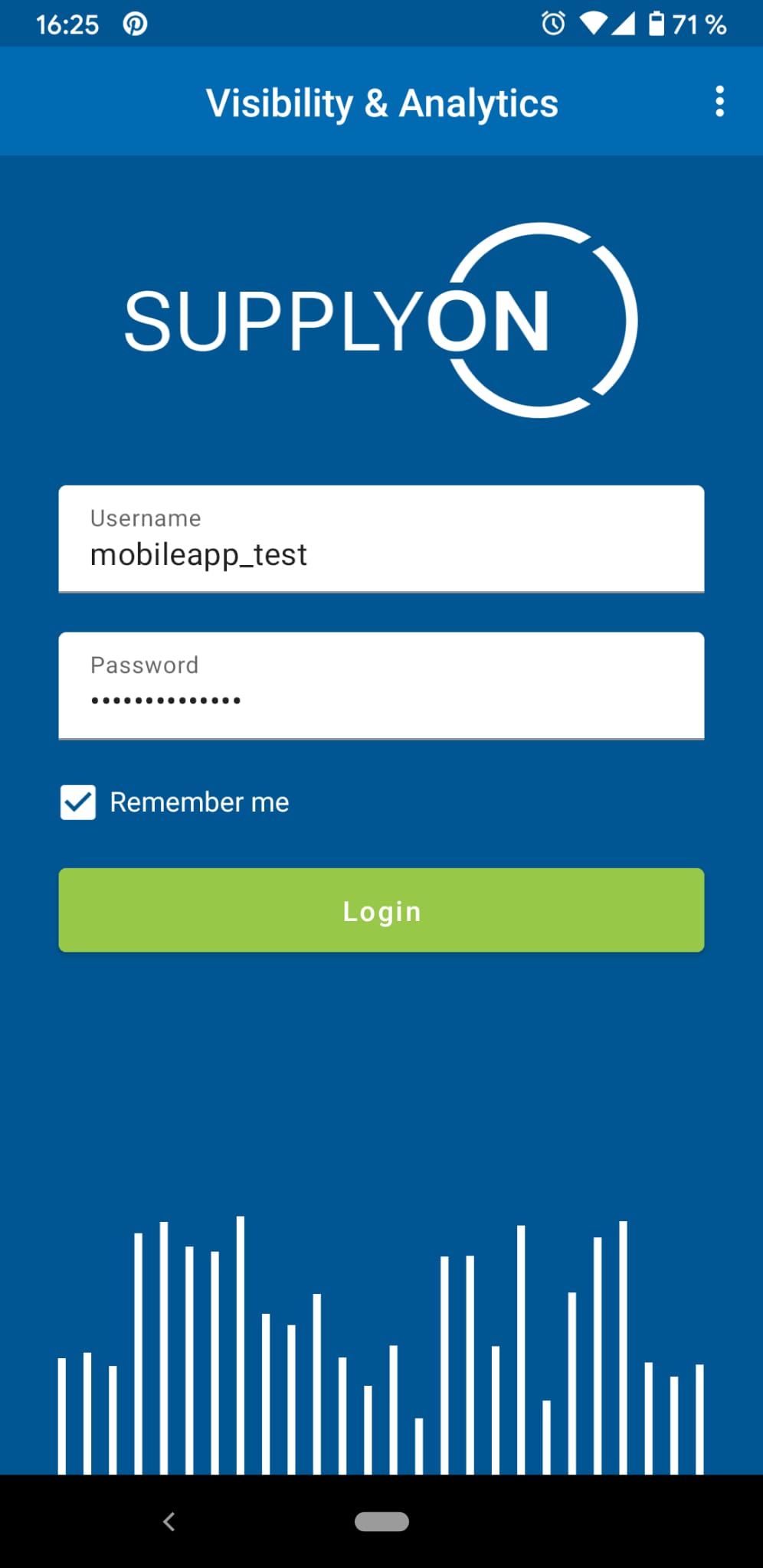 Select an entry from the list of available reports to open it. You can then select a page of the report using the button in the top center.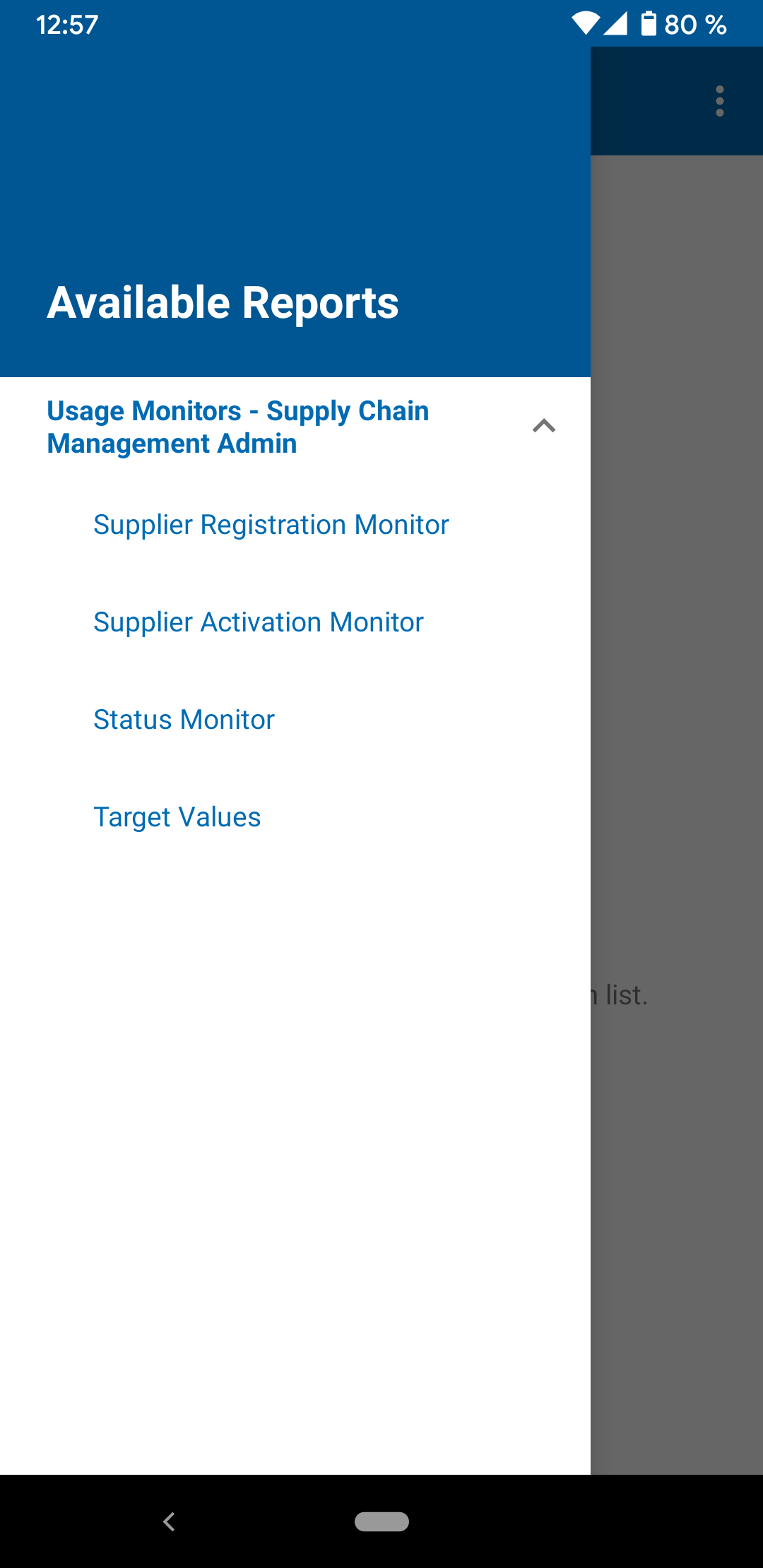 The available filters for the report can be displayed and edited via the button marked in red. The data displayed can be narrowed down as desired in this way.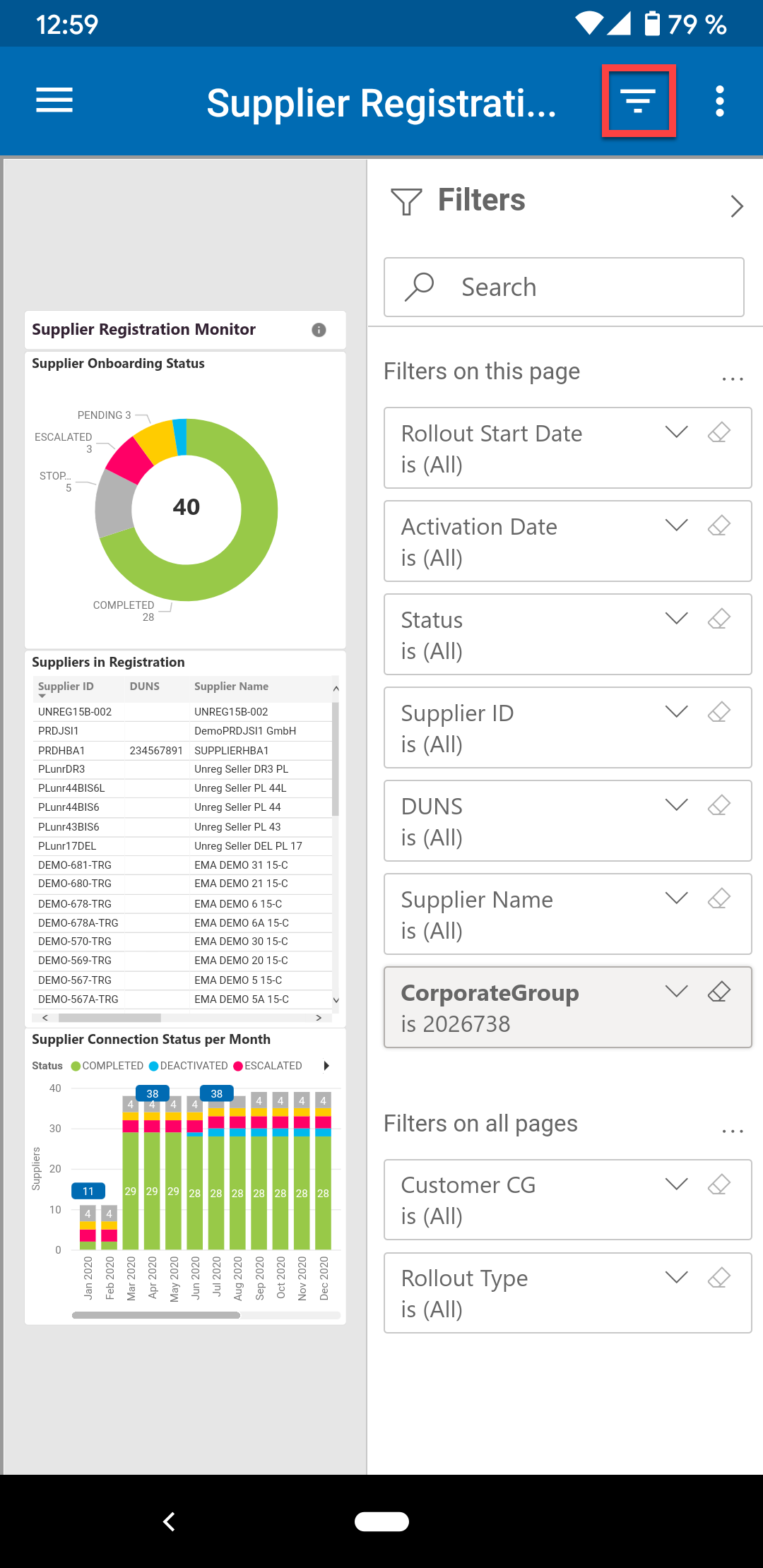 With the export function it is possible to download the filtered report. To do this, click on the overflow-button (3-dots) in the upper right corner.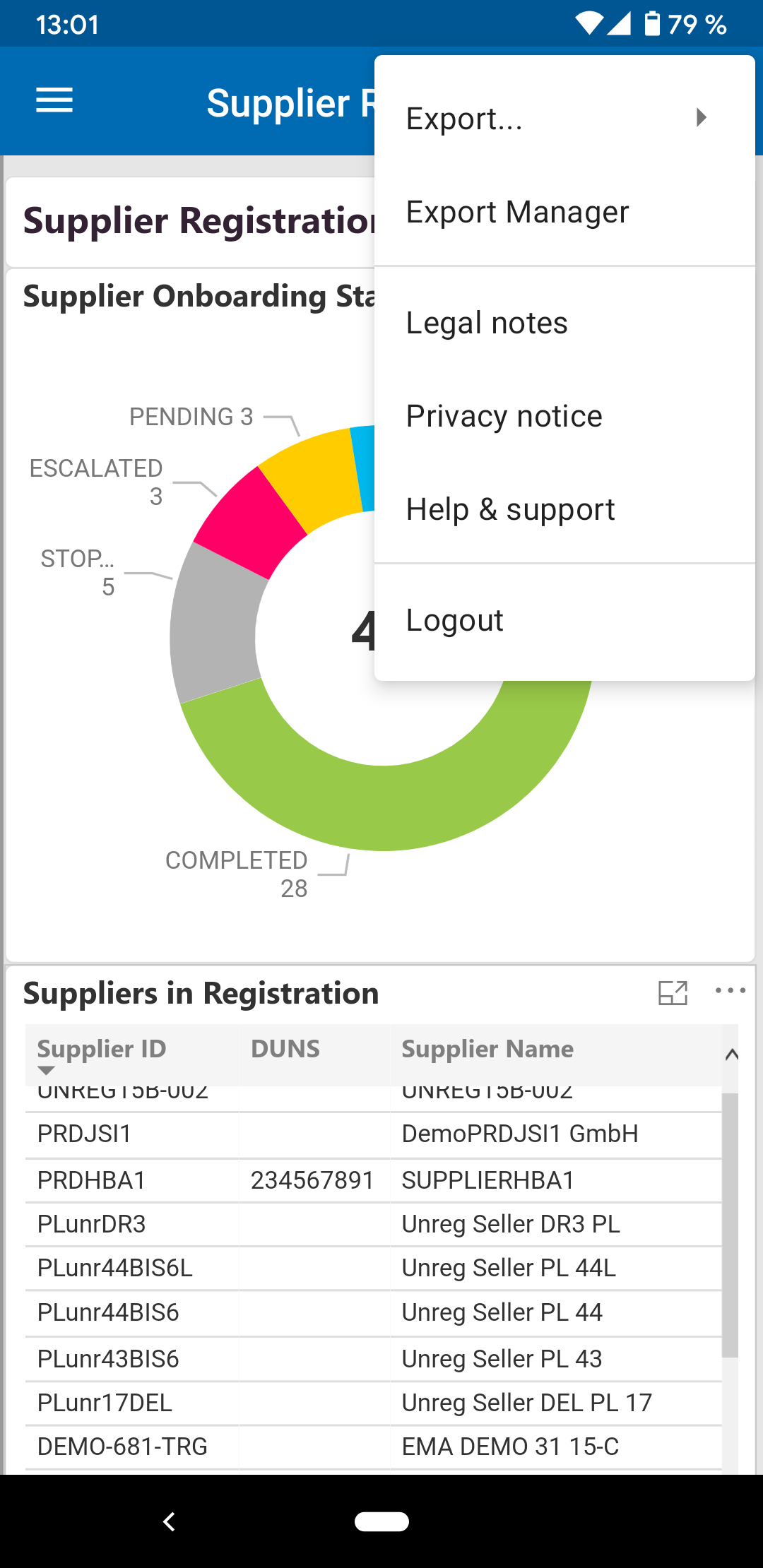 Select the pages of the report to be exported and confirm the selection with "Export".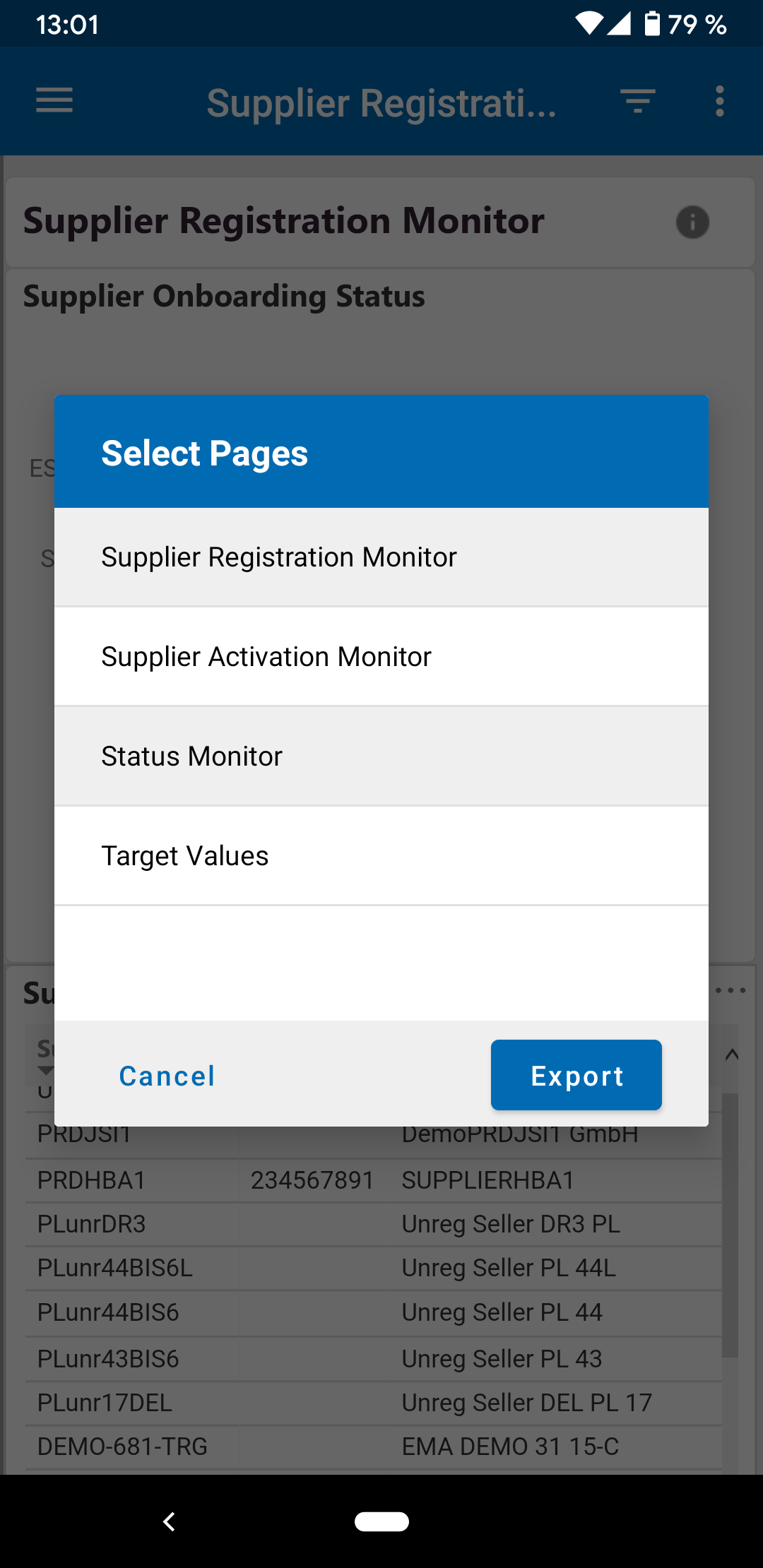 The download starts and the export window can be moved to the background while waiting.