If there are changes to be made to your company master data stored in SupplyOn, you can update some of the data yourself.
Log in as a SupplyOn administrator with your user ID and password at www.supplyon.com.
Go to 'Administration' in the menu bar on top of the page and select 'Contract & Invoice'.
Click on 'Company Data / Master Data Maintenance'.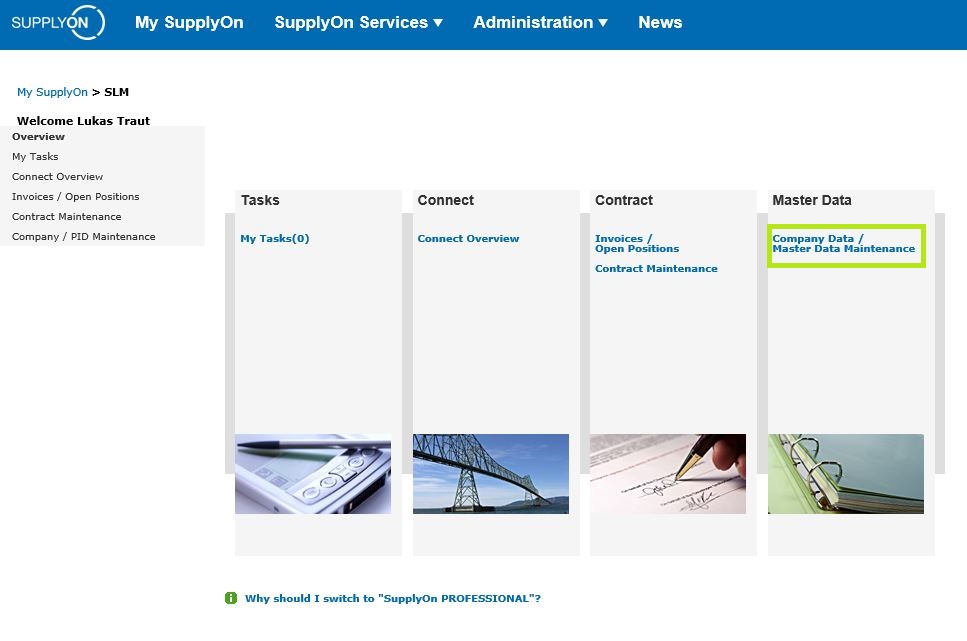 Click on the 'Change Company Data' button.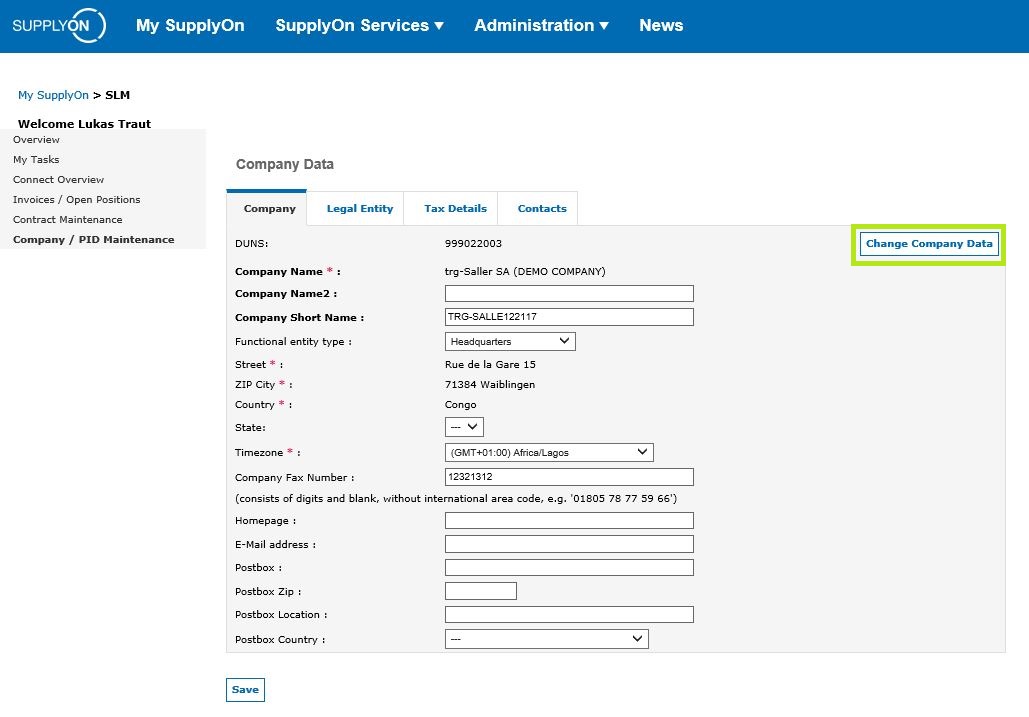 Here, you can change all company-relevant data. When you have finished entering your data, save it by clicking on the 'Send CR' button.
Your changes will then be sent to your customer. Only after all of your customers have accepted the changes, they will become visible in the system.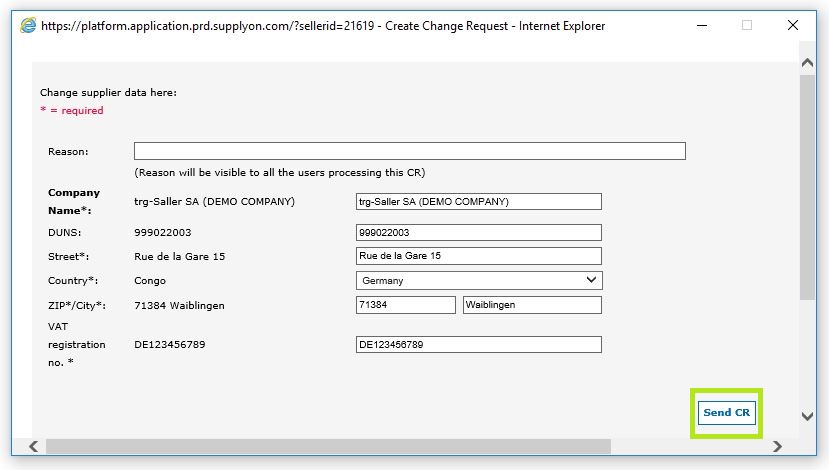 Hint: Your Control Point data is not automatically updated when you change your company data by following the steps described above.
A guideline on how to update the Control Point information can be found here: Change an existing Control Point