The article master data in the section "Material Weights and Measures" (Widget "Settings and Master Data") holds information that is essential for the automatic packaging calculation during the FPA and ASN cration. Articles can be created or updated by uploading a CSV file or by manual input. The upload and download of article master data using a CSV file is explained below.
Download of article master data
You can download one or more articles in a single CSV file. To do this, use the "Download CSV" function on the "Material weights and measures" page. Select at least one article and then click on "Download CSV" and "Materials".
See page 8 of the format description for the structure of the downloaded file.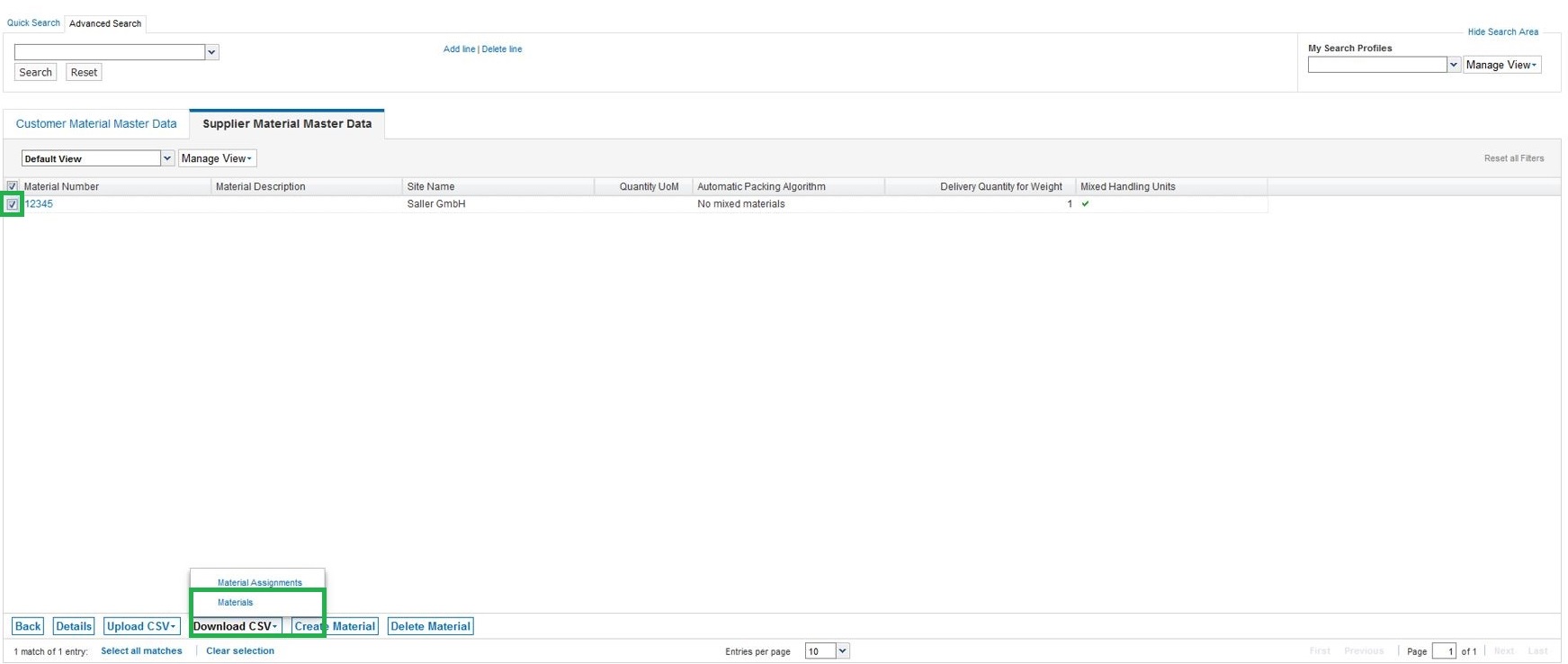 Upload of article master data
The easiest way to create or update multiple articles at once is by uploading a CSV file. On the page "Material weights and measures", you will find the function "Upload CSV" and "Material". With this function you can upload CSV files. SupplyOn checks the uploaded file and creates or updates the master data for the articles.
The format description for the CSV file can be found on pages 10 through 12 of this document.
For the correct format you can alternatively use a downloaded CSV file. For this purpose, change the field "Article Number" and the relevant fields. Then, delete the header and upload the file as described above.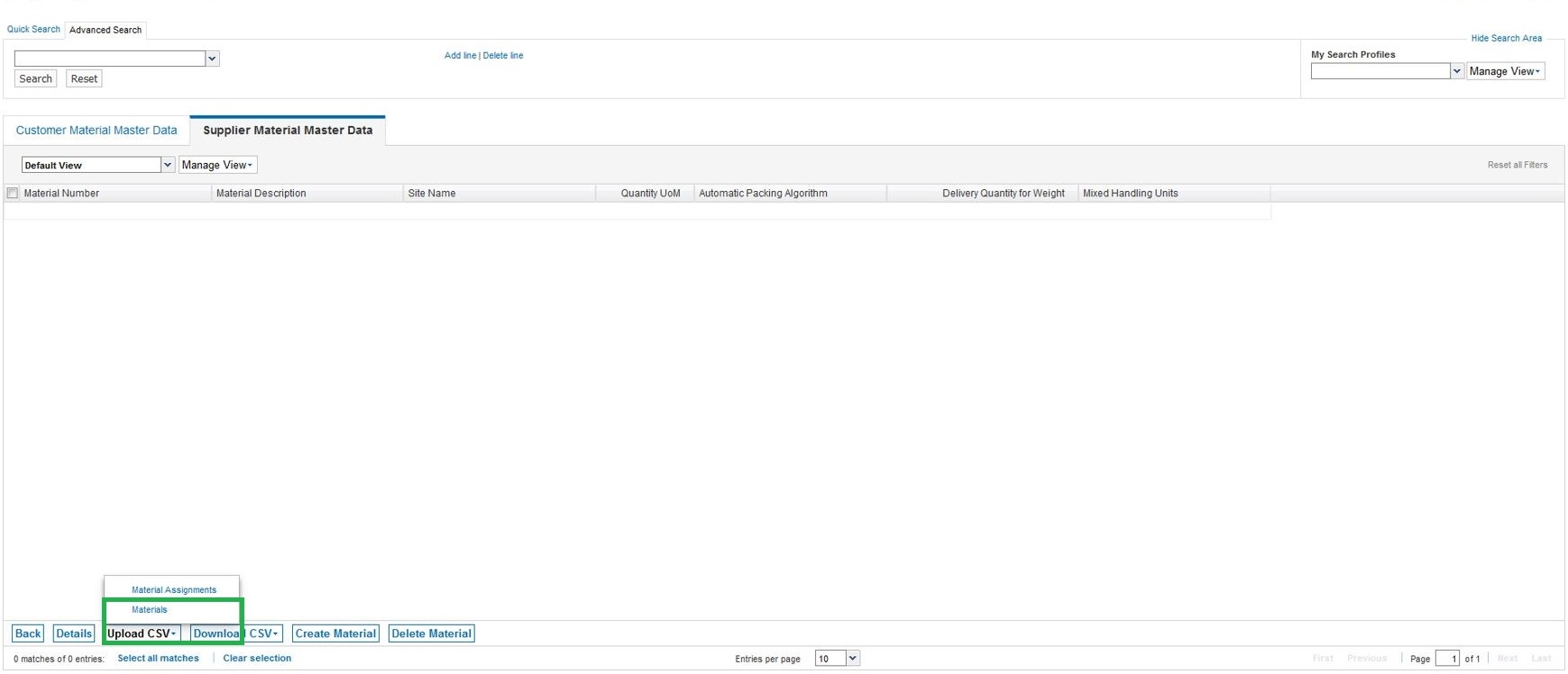 Updating of article master data by upload
In order to update article master data, a CSV download is required first. Adjust the parameters you wish to change. Please note: The article number must not be changed, since the article number is used to identify the article position.
Then upload the file again with the header line removed.