In this article, you will be informed about the different possibilities on handling surveys which are received via "Flexible Survey". 
In order to find and access a survey, please login to SupplyOn and go to "SupplyOn Services", "Flexible Survey".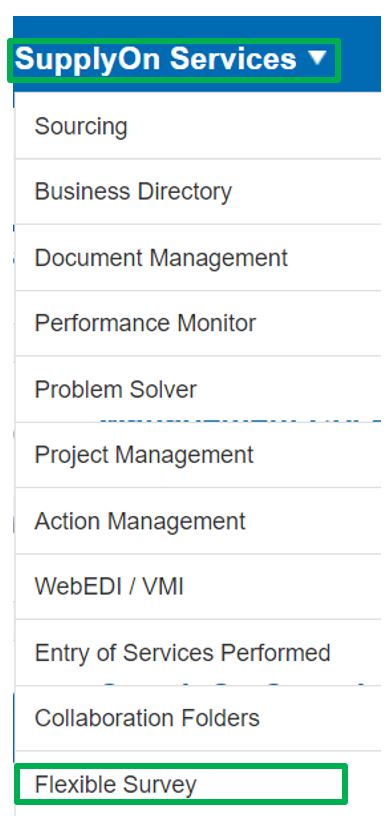 Please click on the name of the survey that you would like to work on.

There are three different options available:
Decline Participation 

Forward the survey to a colleague

Start the survey yourself
If you choose to decline the participation, please click on "Decline Participation" and select a reason for declining. After clicking on "Submit", your customer will be notified about the declining reason.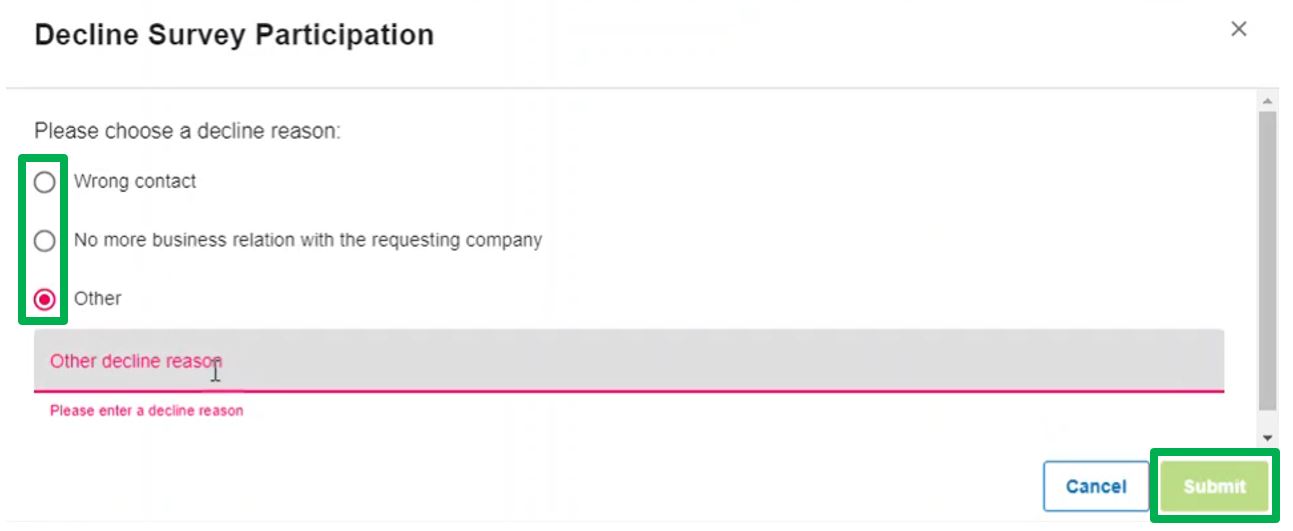 If you want to forward the survey, please click on "Forward to Colleague" and select a colleague from the list. The list also shows the colleagues who have already been invited themselves. Click into the line with the name of the colleague that you would like to forward the survey to and then click on "Submit". The survey will now be forwarded. Please note that you can no longer access the survey yourself after forwarding it.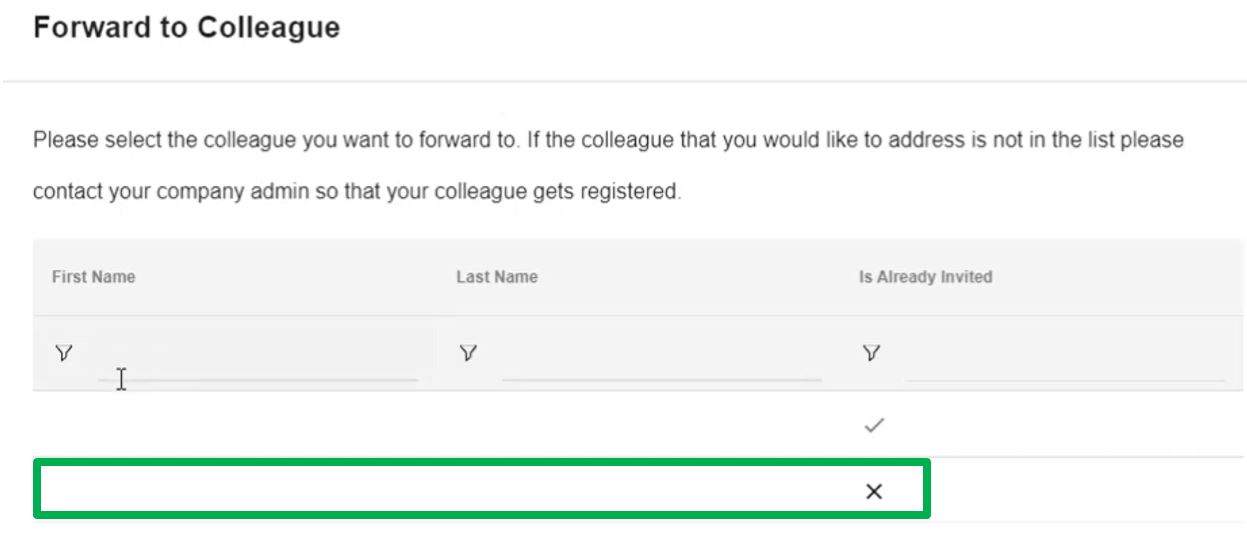 A notification will also pop up informing you that the survey has successfully been forwarded. Also, the status in the overview changes to "Forwarded".

If you would like to fill out the survey yourself, please click on "Start Survey" and fill in the required information. Please note that all fields marked with (*) are mandatory fields. By clicking on "Submit", the results will be submitted to your customer.