The line (-) in the column 'response status' means that the buyside is not expecting an answer for this document from the supplier.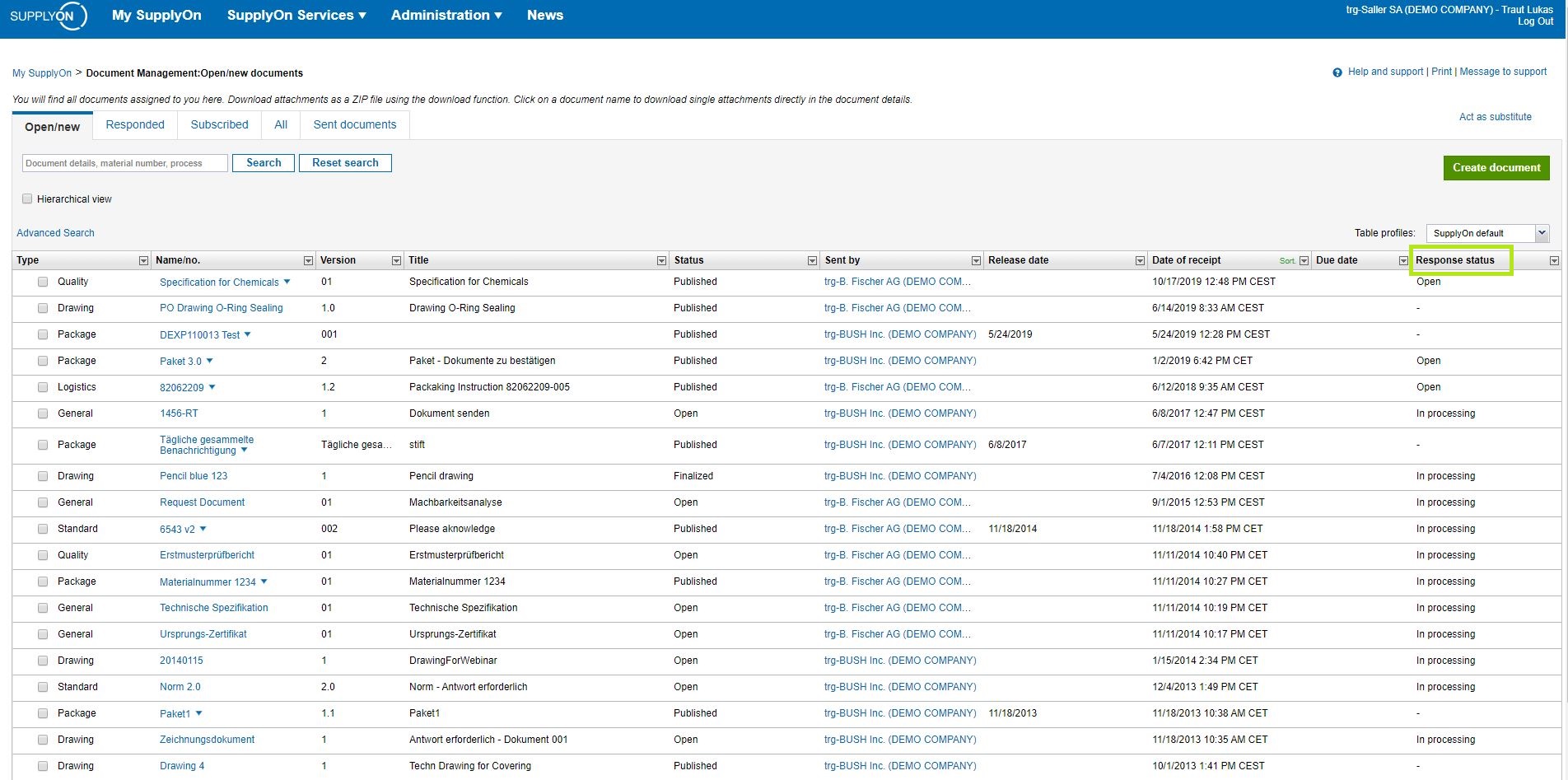 Documents of type 'General' may contain attachments to be checked by the supplier. In this case, the supplier must open the document, download the attachments, check them, and upload his response document under again.
The status of the General document will not change until the supplier uploads a response document and sends it back to the customer. Once the response document has been uploaded, the 'Send Response' button becomes active and the response can be submitted. The status then changes from 'Open' to 'Answered'.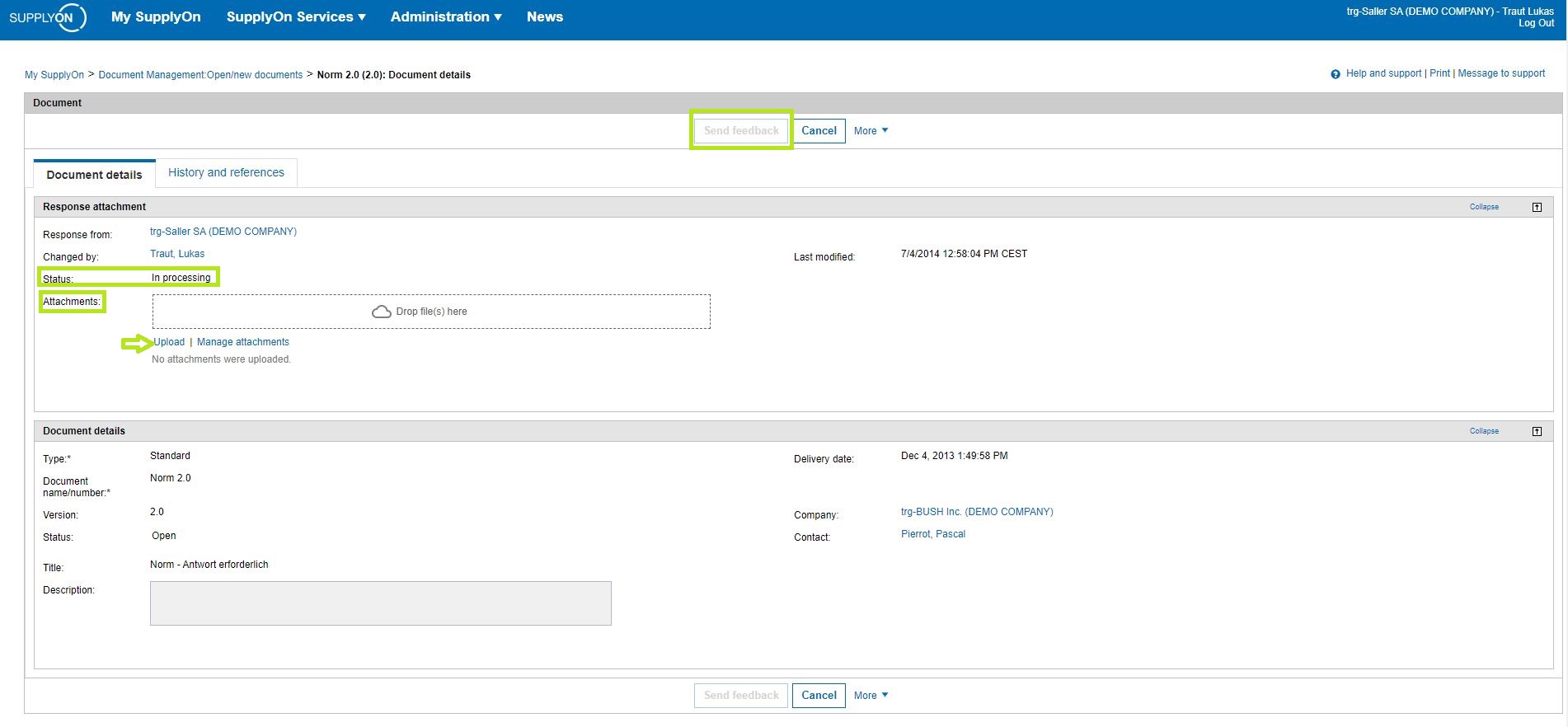 Once the supplier selects a new status, the "Send reply" button becomes active and the supplier can send the reply.
If a document is set to the status "In process", this is the confirmation of receipt for the buyer.
The status "accepted" means that the document or the change to the document has been accepted.
The supplier can also reject a document. In this case, a comment is required in which the rejection should be justified.
The supplier can also mark a document as "not relevant".